15 ideas to break the sexual routine in a couple
Here's to ideas in order to break the sexual routine in a couple:
Visit a new country, a new city, organize an activity for the weekend…basically get out of your routine, your comfort zone and innovate in your activities. This simple change will stir up new desires between the two of you.
Idea 2- Be improvisational
Avoid planning your activities while you are together. It's about even for your cuddly moments. Let your imagination run wild. Operate by instinct and improvise all your couple activities during the day. You will discover new things.
Your taste for discovery will skyrocket and will thus reverberate even in your intimate sessions.
Bring fresh at home. Change the decor, wash the bedding. Use new scents (preferably exotic) for the home and especially for the bedroom.
There must be a sense of change in the air. It will give you new ideas.
A clean, well-made bed dressed with new linens gives a lot more want to make love.
Idea 4- Organize a one-on-one dinner
It's been a long time since you had one diner face to face, it's time for a change. Cook his favorite dish, put the small dishes in the big ones, light the candles. Put on a dim light. You will skyrocket the sexual tension between you.
Buy exotic foods such as chocolate, candy…go with your imagination.
The main thing is this moment of reunion between you two. Be original in your romantic relationship.
Idea 5- Organize or participate in new activities together
Practice yoga together, swim, go to a concert, the opera, go skiing, go out for a walk for two in the forest. The principle here is to innovate every day in your life as a couple. Fight by all means the routine which can be a real brake on the development of your couple life. Start this evening cuddling up in the living room on the sofa, while you watch television.
Don't run straight into the bedroom. You will do it later.
Idea 6- Initiate foreplay on the sofa
Start your foreplay in another room of the house. This simple change will make a world of difference in your sexual experience
Idea 7- Practice massages
Play with your 5 senses while having sex. Caress your body erotically. Use essential oils appropriate for the occasion.
Explore every inch of your partner's body. Take your time. Done increase the sexual pressure.
Idea 8- Make love with clothes
Keeping some clothes on excites you even more partner. Having sex half-dressed and half-undressed can be a real fantasy.
Leave the shirt on him, lift a little tight dress, push the stretchy panties aside. Here are so many ideas to put into practice tonight.
Idea 9- Vary your positions in bed
Sex isn't just limited to the positions of the missionary or doggy style. You will quickly risk getting bored with these only two sexual positions.
If you are lacking inspiration, use the recommended kamasutra positions.
Idea 10- Add a mirror or a camera
Seeing yourself in the mirror while having sex can be really exciting and can spice up the game.
The same goes for the fact to see yourself on the other side of the camera while having fun with your spouse. It can liven up your life as a couple
Ask your partner to use your sex toy tonight to give you pleasure and to vary a little.
These erotic toys can bring more than you think in the sex life of your couple. There are for all tastes and with different features.
Idea 12- Do it in the shower
Have you ever tried it? All those who have done it know very well that theexperience what we get out of it is completely different.
Be careful of slipping though. Hold on tight, it's going to shake!!
Idea 13- Abandon "performance sex" for "romantic sex"
Opt for a sex party during which you will focus more on going through your spouse's body delicately, slowly and tenderly, as if you are discovering him for the first time. Stop taking sex with your partner for granted. competition during which you will break records.
Instead, try to please each other. Be sensual and romantic and this will increase the quality of the sexual experience in your relationship.
Idea 14- Focus on your fantasies
have no limits in your sexual desires. Let your deepest impulses and desires speak.
However, you will have to discuss it with your spouse. to make you agree.
Idea 15- Watch erotic movies together
Contrary to popular belief, reading an erotic book or watching a movie porn in a relationship can be very positive for your imagination.
Because doing it together (not solo) gives you the opportunity to discuss together and open up more to each other.
In the comments, you can put your other ideas, in order to break the routine in a couple.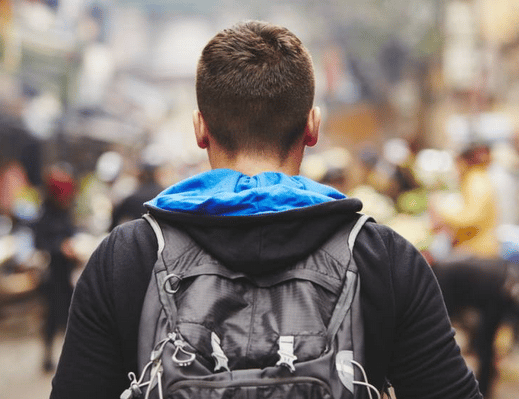 I created stat-rencontres.fr to help you choose the dating site that statistically matches you.
In fact, I've always had "couple arranger" fibre, to help my friends find shoe on their feet.. which is already the case for me.
find the channel Youtube of Stat-Dating ici.
If you have some reactions / questions, you can put them in the comments, With pleasure,