The pleasure of a comfortable boat with many facilities and services. Every day, the discovery of a new destination. The calm of the sea and the silent sound of water. You really want to go on a cruise and discover new horizons but a single detail is blocking you, you are single. You don't want to go alone and none of your loved ones cannot go on a trip with you. Good news, there are several agencies that organize cruises for singles Trust the specialists in river and sea travel. Treat yourself and enjoy special moments aboard exceptional boats for a weekend or a week.
A cruise for singles, what are its characteristics?
Singles cruises are only for people traveling alone. Accuracy is important insofar as it often involves adapting the amateur offer to this specific audience. Not long ago, cruises were considered idyllic settings to rekindle the flame of couples. Things have evolved a lot since then and many agencies have been able to adapt and find advantageous solutions for single people. So now you can take advantage of the solo offers at a reasonable price. Make the most of the high-end comfort of cruise ships. You can even customize your itinerary according to the chosen company.
Whatever your desires, the singles cruise agencies are tailor-made. They have programs and themes that meet all your desires and have many destinations in Europe and around the world.
The 5 agencies that organize cruises for singles
Long shunned by cruise agencies, travel for solo passengers is increasingly popular today. A few years ago, agencies just had double rates and charged them to cruise passengers occupying a double room alone. They have adapted to the trends and we reduce or cancel the supplement. Nowadays, agencies offer so-called single cabins, perfectly suited to people traveling alone.
As far as agencies are concerned, we propose in the heap those which, over time, have seduced more than one person. With them, you can bask in the sun on beaches, practice scuba diving and many more.
Since 2002, CPOURNOUS has been offering holidays between solos. Everywhere in the world, in France, in Europe, throughout the world, cultural circuits, cruises, stays, hikes, winter sports, at the beach and in the sun. More specifically, the agency offers its services to French singles aged 29 to 75. Don't worry, each activity is assigned age groups. However, the site also offers activities open to all in a relaxed and friendly state of mind. In other words, an intergenerational holiday but for singles. Like all those who want the service, your desire to seduce, go out, travel and have fun is maintained by a coach from the start of the cruise.
Soloways is a travel agency for solos that allows singles, separated, divorced to go on vacation from the main cities of France and Navarre. The age of the participants is not fixed but varies from 20 to 70 years old. The agency strives to bring together singles by age group. However, everyone is free to register for the stay they like without restriction and regardless of the age group.
Soloways has exchange areas integrated directly into the "stay" pages. This interface is designed so that you can take a first step towards the other participants and get an idea of ​​who will participate in the stay. On top of that, the agency offers you discounts if you book early. It also offers a presale system on which the company gives you a place, a date, an order, a price, and you just have to register.
Love on trip is a travel agency reserved for those who ardently desire to find a soul mate. She relies on the search for a soul mate. The agency has a compatibility tester. The tester's algorithm tells you which co-travelers you'll get along with through astro-numerology.
Two people are compatible if they obtain at least a result of 60%. The more compatible you are, the more likely you are to get along. And if love decides to invite itself on a journey, then you will have an idyllic setting to channel it.
The particularity of the agency is that you personalize your trip by entering your personal details. Following this, you will find travel companions with the same affinities as you. Then you have the opportunity to discuss with the different profiles, book and discover our circuits, hikes, weekends and activities to share between solos. A huge selection of vacations and singles travel in over 55 countries.
The Cruise Experts is an agency with more than 20 years of experience which has several ramifications and several partners across the Atlantic. The agency thus benefits from a very formidable bargaining power in comparison with European and particularly French players. The agency is able to offer guests the option of choosing the exact location of their cabin online.
Ultimately, you have understood that there are many possibilities available to you for a cruise vacation. Do not hesitate according to your desires and your expectations to opt for an itinerary that will make you happy. Going on a trip alone is now a very feasible option. So, if you need to have fun, meet new people and spend unforgettable moments carefree. The big advantage of cruising is that you put your suitcases on board a floating hotel and it is he who starts moving. Arrived at a destination, all you have to do is leave the boat to explore the world.
Singles Cruise Videos
https://www.sortiraparis.com/actualites/saint-valentin/articles/270105-saint-valentin-2022-une-croisiere-sur-la-seine-pour-les-celibataires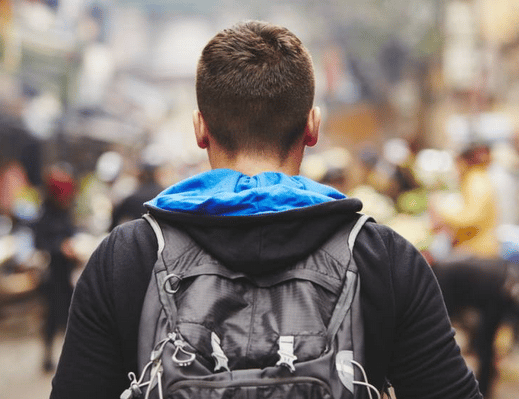 I created stat-rencontres.fr to help you choose the dating site that statistically matches you.
In fact, I've always had "couple arranger" fibre, to help my friends find shoe on their feet.. which is already the case for me.
find the channel Youtube of Stat-Dating ici.
If you have some reactions / questions, you can put them in the comments, With pleasure,