5 message examples to bounce back after a rake
You come from take a rake, and you want to not lose face, and bounce back in the best possible way. Keep it up though, since someone has every right to refuse your advances, and you'll probably bounce back faster than you think. We give you in this article 5 examples of SMS (messages) that you can send, to appear funny, witty, and above all, try to try to make change your suitor's mind.
The message to bounce back in "you neither" mode
That's good since I was going to tell you that I also had an impediment. So, are we repositioning it next Tuesday at 7 p.m.?
The SMS after a raft in "damn then" mode
Damn then. You're never available on Wednesdays. We'll see each other on Thursday then.
The "no problem" text
After having took a rake, you can try to play it in funny ego mode
OK, that's fine with me, because anyway, I had to tidy up my room tonight.
The message "who gives up nothing"
And tomorrow ?
SMS in « I'm trying to catch up » mode
You can try to catch up with branches, after having taken a rake.
And your twin sister, is she available?
A few tips for texting smart after a rake.
You have just taken a rake, and you want to know how to bounce back, here is some tips on the best way to respond to this disappointment:
Use humor to bounce back

There is still a slim chance of turning things around

Make alternative proposals.

Don't make the person too downcast.

Women don't like the weak

Try to understand the origin of the refusal.

And make an action plan accordingly to win the person over.

Do not write a message of the type "see you soon… I hope".

Or "too bad, I would have liked to spend the evening with you"

OR, banish the "L" smiley

No chance of getting a response to these kinds of messages.

and if you're still single, you can still go to one of the

118 dating sites in France.
If you wish to give your testimony, in order to help people who are wondering « how to bounce back from a rake », you can do so in the comments below:
Rake Videos
What is the definition of « taking a rake »
It's when a maid who intends to date another person flirts with them and offers to put them in touch, and the person receives a refusal. In general, the ego is injured.
Bibliography
https://www.caminteresse.fr/insolite/dou-vient-lexpression-se-prendre-un-rateau-1184667/
https://www.leparisien.fr/societe/je-t-adore-mais-comment-eviter-de-se-prendre-des-rateaux-29-10-2018-7930362.php
https://www.cosmopolitan.fr/,love-and-sexe-les-plus-beaux-rateaux-des-hommes,2122,1050716.asp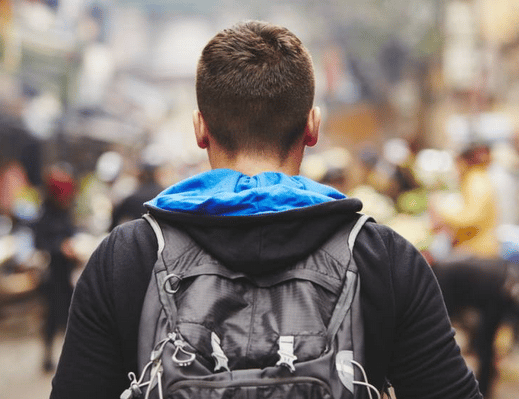 I created stat-rencontres.fr to help you choose the dating site that statistically matches you.
In fact, I've always had "couple arranger" fibre, to help my friends find shoe on their feet.. which is already the case for me.
find the channel Youtube of Stat-Dating ici.
If you have some reactions / questions, you can put them in the comments, With pleasure,