5 techniques for flirting on Snapchat (and that work)
Using Snapchat means receiving photos and videos thatself-destruct after a few seconds. Except that it's not M from James Bond, sent you a mission message, and that your mission is to seduce the woman you like, not to neutralize her. On Snapchat, there is full of seductive beautiful women who post photos in sometimes suggestive positions, taking advantage of relative anonymity, and you probably want to use messaging, in order to flirt with them, and to obtain an appointment.
Find the 5 flirting techniques for "pecho" on Snapchat
Use the funny selfie technique
Unlike other dating sites, you can send selfies on Snapchat, in order to flirt, since these will be destroyed after a few seconds… and you should not see them circulating later on social networks.
So my advice is to take a selfie and add a funny text, that you can share with the targeted person. The best thing is to make a contextualized publication for the person, and even better, and respond to a "snap" sent, by responding to it in a humorous way. The goal is to get the person's attention.
By the way, you can use filters and other emoticons, but be careful, you have to stay recognizable in the photo, especially if you do not know « in real life » the person to whom you are writing.
Show that you have a unique life
Beautiful women receive dozens or even hundreds of "snap" of dredges (a bit like on Meetic). Including at least 80% of handsome guys who try approaches in "do you want to sleep with me?" mode. », using their big clogs: what women hate! Try to differentiate yourself in every way from these people, and show that you have a life interesting and different others.
For example, put yourself on stage with your animals… Or in a particularly unique place… Or doing sports or even cooking a good meal. Bet on your passions and your qualities, so that it rings true.
Don't forget that you messages have to call a response from the person, like: "have you seen my little kitten, would you like to meet him? » or « The tiramisu pro, would you like to taste it? « . The person should not just answer you « lol », but be invited to respond to a proposal to meet you !
Personalize your messages on his points of interest
By consulting your target's Facebook, Instagram or Snapchat, identify the points of interest and passion of your target. And use that passion to send a personalized Snapchat. For example, if the person is a fan of kittens, you can try to take a picture of yourself with your neighbor's cat, and show him that you have the same tastes.
Besides, personalizing your snapchat message will show that you have taken time to discover the person, and their points of interest! It's a bonus, knowing that 90% of flirt messages on Snapchat are boat messages. Be different at all costs, don't fall into the mainstream, and assert your personality.
Use the "Mass Spamming" technique
Never forget that beautiful women are very popular on social networks, and you will have competition. Thereby, don't bet everything on one and even woman, and aim for multiple targets. Nothing prevents you from sending your flirting snap to lots of different women. The better being that they don't know each other, so they can't argue about you.
You can thus prepare your flirting snap (and offering to see you), then send it to lots of your contacts, and finally, wait for the results. Try, however, that women may think that your communication is unique to them, and you're sending your nets all over the ocean.
Make contextual responses
You can use the technique of making contextual responses. That is to say, you will take a flirt snapchat, in response to a snapchat sent by one of your targets. Always using l'humourcompassion and proposal you to see you.
For example, if the woman publishes a snapchat in "too tired from work…" mode, you can answer "do you want to go for a walk in the park to clear your mind? "Or, if she publishes," too eager to be on the weekend! », you can answer « that's good, I had planned a trip to the beach, would you like to come? « .
To conclude on flirting on Snapchat

Don't forget that your message will remain displayed between 5 and 10s (depending on your settings), and that your message must be clair, intelligible, and must above all lead to an answer on his part. The goal is to provoke a physical meeting, not just to make him laugh, and to stay in the « friendzone ».
To sum up, the 3 key words for flirting on Snapchat are: humour, compassion et proposition for an appointment. Don't forget to put a dash of customization in it, and it should work. Hoping to have helped you to make a nice catchphrase on Snapchat, and to seduce your target. And don't forget to preserve, even if you don't succeed the first time.
Finally, it does not help nothing to harass a woman, and send him lots of messages, especially if you don't get an answer. The person could file a complaint against you, and harassing a woman never made it possible to seduce a woman, and put her in bed.
In short, good luck!
Video tips for Snap
And finally, you can consult the list of 118 dating sites in France, and find your happiness there. Also, you can add your flirting techniques in the comments below.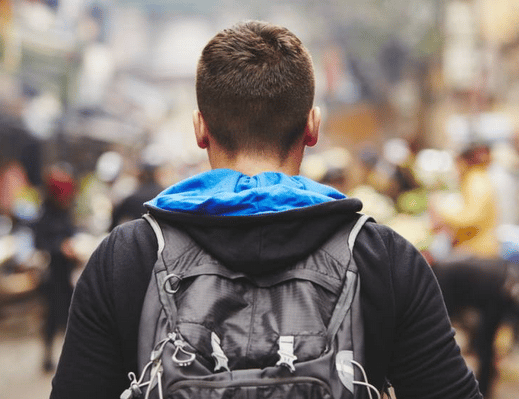 I created stat-rencontres.fr to help you choose the dating site that statistically matches you.
In fact, I've always had "couple arranger" fibre, to help my friends find shoe on their feet.. which is already the case for me.
find the channel Youtube of Stat-Dating ici.
If you have some reactions / questions, you can put them in the comments, With pleasure,