You come from take a rake ? And you want to do blame the person ? To make him change his mind? In order for him/her to have want to go out with you ? here are the 7 messages of guilt that work when you flirt with someone.
7 messages to make a woman or a man feel guilty

Your suitor has just canceled a date for you, and you want to make her feel guilty, in order to take over the relationship, and try to influence her so that she finally wants to see you again? In this case, we give you sample messages that you can use, in order to influence her decision not to see you again, or to make her feel guilty and dominate your interlocutor, with the aim of make him change his mind. These messages work equally for a man or a woman.

Example of SMS to dominate in « I had reserved a surprise for you » mode
She just put a rake on you? Do not panic, you can try to take her by the feelings by telling her that you have found the event of her dreams.
So I can cancel our scheduled interview with your favorite comedian.
"Cancellation not nice" message
You can tell her that she was really important to you, and that you spent time preparing a special moment for her.
You cancel at the last minute, when I spent 2 hours cooking for you…
Guilt text message "to request an action"
It is possible to try to use humor and come across as a considerate person, but at the same time make people feel guilty by saying that they will have to manage the cancellation of the event you have planned themselves.
Okay, like if you cancel, you can contact the restaurant to let them know, and they don't accept text messages for cancellations.
Example of SMS "you owe me the reservation"
You have spent a large sum of money, and the person has raked you at the last moment, when he had initially accepted your invitation. You are entitled to request reimbursement.
As I had already paid for the seats, and you no longer want to come, you owe me 30 euros. You can resell them to whoever you want.
Message « I make you feel guilty a max »
You can do tons of them in order to make people feel guilty. Indeed, the person opposite must be credulous, so that your speech is taken seriously.
I had canceled an appointment with my dying grandmother to see you…
Text message of guilt in mode « it will impact other people »
You can try to disgust him/her by telling him that you had prepared an activity that was too cute, and that suddenly, he will not have it. For sure, he/she will probably be disgusted!
Too bad, because I had planned to make you see again one of your long-time friends whom you lost sight of
Example of SMS to save face, in « give me back my things » mode
You want to impose yourself, and not lose face. Be offensive, and demand that the person bring your things back to you in person. You're not going to move either.
Don't forget to drop by my house to return my keys.
How to send a message to make people feel guilty and influence?
You want to make the person who has just stood up to you feel guilty, and want to influence them, in order to regain control of the situation, and finally be able to see them again. Here is some tips to follow (for a man or a woman) in the message you are about to send:
Do not make the person submitted by SMS.

Like "it's because it's you…" or "it's good for this time…".

Nor do the understanding person

Of the type "you are right, I understand you…".

You make the rules. We don't impose anything on you.

You have to push the other to catch up.

You must be in demand of an action carried out by the other.

Don't show any feelings, and don't be understanding.

If the person tries to apologize, be distant with an « OK » response.
How to bounce back from a rake?
Did you just take a rake? Do not panic, what is needed is to bounce back. If you think you only have one chance with the person in question, give up and move on to a new goal. You can try to flirt with another person around you, or at work, and if you have no more prey in sight, you can decide to register on a dating website. For example, if you are looking for a serious relationshipyou can register at Meetic, see Elite-Dating, if you are looking for a person CSP+. If you are looking for a woman in a relationship, you can go to Gleeden, et for a planyou can choose Wyld or Jacquie and Michel Dating, who are the two leaders of the libertine meeting.
If you have some questions techniques on how to make a man or a woman feel guilty (with humor), you can ask them in the comments: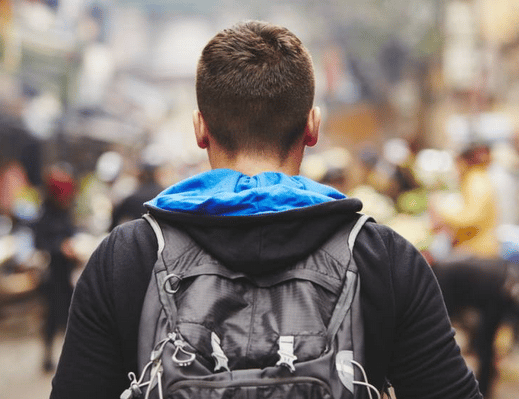 I created stat-rencontres.fr to help you choose the dating site that statistically matches you.
In fact, I've always had "couple arranger" fibre, to help my friends find shoe on their feet.. which is already the case for me.
find the channel Youtube of Stat-Dating ici.
If you have some reactions / questions, you can put them in the comments, With pleasure,