Looking to make your partner jealous ? We have listed all the messages you can use to make him/her angry! And make him regret not not be nice to you.
Why and How to make your boyfriend or girl jealous?

Probably you want to make someone jealous your partner, in order to test his attachment, but also, to make your relationship more spicy. Indeed, if he or she is jealousit's a sign that she/he cares about you, so that you can build on solid foundations. And then, it's always nice to have a possessive person, who cares about you. On the contrary, if the person is not at all jealous, it will be necessary to dig, and to question him on the sincerity and depth of his love. Furthermore, it is possible to try to make jealous a person with which you don't go out, but on the contrary, you want to see if she can be seduced by you, and so you want to test her. His reaction will show if the person cares about youand so, if you can get into a serious romance.
Messages to make your partner jealous
here are some sample messages that you can use to make your guy jealous:
The SMS to make "the flowers" ​​jealous
You can candidly leave elements that may arouse the jealousy of your partner.
You made me deliver flowers to work?
The message "who are you"
In the same line, you are harassed by a mysterious person, and you don't know who it is.
I receive proposal messages from an unknown number. It's you ?
The jealousy text « there's hair on my sweater »
Another example, you have found very strange material traces there, and you are wondering where it can come from.
Are you the one leaving hair on my sweater? I had to brush it this morning!
The SMS « there's my boss » who flirts with me

In general, a partner is afraid that his boyfriend/girlfriend will meet at work… and even more that he will fall in love with his manager.
There's my boss who offers to invite me to the restaurant to congratulate me on the results.

What do I answer?
The "forgotten sweater" message
Another material proof that could arouse jealousy. He will inevitably wonder where this object comes from.
There's a blue man's sweater lying around in my car.

It is yours ?
The « Do you remember » text
Talking about past experiences…with other people…is the perfect example of making someone jealous.
Do you remember when we went there to visit Bourges over the weekend?

..

Oh shit, it wasn't with you! dsl
The SMS « I have a friend who was dumped »
Guys/girlfriends hate their partner's single boyfriends/girlfriends, because there is a risk that she will propose risky activities for a person in a relationship. Or that the single friend turns her friend's head around, in order to chase another guy.
I have a friend who just got dumped. And she wants to quickly resettle.

So, I'm going to accompany him to the club.
Tips for maximizing your mate's jealousy.
Here is some tips to make your boyfriend (aka your guy) or your girlfriend jealous:
Already, do not arrive with your big hooves.

You must not pass for an actor who does it on purpose.

Avoid humor, because precisely, it would be false.

Say you are in a bad situation.

Or that you're going to agree to a date, but you don't see the harm.

Be a candidate. You see no harm in what you do.

Try to identify a competitor who particularly annoys him.

And say that this one asked you to go for a drink.

And watch his reaction!

You can try the strategy of complimenting another person in front of him.

This technique works well, but you shouldn't overdo it.

You can tell him that a friend has asked you to become his

Sugar Daddy.

Tell him that you are thinking about accepting..

And watch his reaction!

Otherwise, register on dating sites such as: Tinder,

Tilt,

Wyld

see

Gleeden

(No. 1 extra-marital encounters).
Or, register on one of the

118 dating sites

in France !

Make him realize your registration.

And watch his reaction!
If you have some technical questions on how to make your partner jealous, you can ask them in the comments: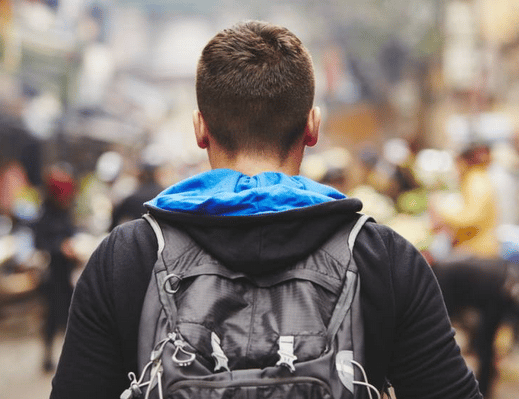 I created stat-rencontres.fr to help you choose the dating site that statistically matches you.
In fact, I've always had "couple arranger" fibre, to help my friends find shoe on their feet.. which is already the case for me.
find the channel Youtube of Stat-Dating ici.
If you have some reactions / questions, you can put them in the comments, With pleasure,