7 Sites to Make Friends (and Organize Dates)
craving for itmeet new people ? Do you want to meet interesting friends? You can choose from these Top 7 sites for going out and making friends!
1. OVS (On Va Sortir) to join outings organized throughout France
If you want to make friends, OnvaSortir is an excellent solution. That is to say that people register, propose an idea of ​​outings, where you can then freely register. You can consult the profiles of other members in advance, and see if they are men or women. In addition, the outings are completely free, and the site never takes a commission, except for the evenings organized by OVS itself. Note that there are many choices, and always proposals for outings. Ideal for making friends, because everyone who comes to the outings is in the same search for friendship as you.
Negative level: the founders of the site have not really updated their platforms for years. Suddenly, we have the impression of arriving on a site of the 90s, without real updates, or new services offered. In short, OnVaSortir deserves a serious lick of paint. Although the audience is still there, strong credible competition in the niche.
2. Meetic (for its bachelor parties)
With more than 16 years of experience, the Meetic dating site is the favorite site for young people, seniors and even part of the LGBT community. It is an ideal dating portal that offers you the possibility of meeting people and having friendly, serious, romantic or temporary relationships according to your desires. Meetic, with the quality of the services it offers, benefits from a huge community of singles. With more than 5,000 people registered per day, Meetic has managed to keep its leading position and overcome all its competitors!
The community present on Meetic is the most serious. They are people of different ages looking for a loving and sincere relationship. Since the creation of Meetic, thousands of marriages have been celebrated, which proves the effectiveness of this dating platform. But that's not all ! To increase the chances of shy people to find their happiness, Meetic organizes real events, its "Meetic evenings". Attending these dating events is a special opportunity to approach the person with whom you had an online chat. You can even participate with your friends.
3. SortirBouger.com, the (smaller) copy of OnVaSortir
SortirBouger.com is the exact copy of OnVaSortir. The principle is the same. The community organizes outings, and members can register there, and participate in parties, hikes, board games, nightclubs, bowling nights, etc. There is something for everyone. The problem is that there are a lot fewer people than on OVS, so, and especially if you live in a sparsely populated area, you will have less opportunity to find events to make friends that are offered close to home. you. As a result, we prefer OVS to its SortirBouger copy. Note that you do not have to be single to participate in the events, you can go as a couple.
4. Let's say Tomorrow (if you're over 55), the site offers « friendly » outings
Launched in 2017, the Disons Demain dating platform, a niche site of Meetic, is today the reference in terms of dating for seniors. The site offers events, such as hikes, board games or dance parties, in which it is possible to meet people, and go out to make friends, men or women.

The slogan of this platform is "The most important thing is what we share together". Indeed, Disons Demain aims to help seniors rebuild their lives, find partners and share unforgettable moments on the web and in real life. From registering to creating your profile, using features and participating in events, everything is simple and hassle-free!
5. eDarling (if you want to meet other CSP+)
For lack of time or following a bad love experience, we feel a little isolated from the world, we constantly seek to find our soul mate through the virtual world to be able to regain self-confidence. The number of free dating sites continues to grow and among these sites is eDarling.
eDarling allows you to meet people on the internet, mainly with the aim of finding a soul mate, expanding your circle of friends or chatting. With its 10 years of experience, eDarling is one of the most serious dating sites in France. As its name indicates, eDarling offers serious meetings by affinity. This platform was created to offer young single people the possibility of quickly finding a romantic and lasting relationship. Created in 2009 by Affinitas GmbH, eDarling is now one of the most visited sites. It is present in more than 20 countries.
6. Elite Rencontre (for her search for a serious relationship)
As its name suggests, Elite Rencontre is the perfect site for single men and women looking for long-term romantic relationships. Elite Rencontre appeared for the first time in 2013. The number of people registered on this site continues to grow, which proves its reliability and the quality of its services. VSUnlike most dating sites, Elite Rencontre allows you to meet people who are motivated, rather serious, and without wasting time. This platform makes your search easier by providing you with an affinity dating system and a personality test.
7. Easyflirt (for friendship and flirting at the same time):
Easyflirt is a general dating site. This site, increasingly popular in France, offers its members the opportunity to meet interesting, naughty or romantic encounters. Whether you are a man, a woman, straight or gay, you will surely find what you are looking for by registering on Easyflirt. Launched in 2001 by Julien Lavanchy, Easyflirt is today one of the most visited and frequented sites. As its English name indicates, the platform allows you to flirt and flirt quickly and easily!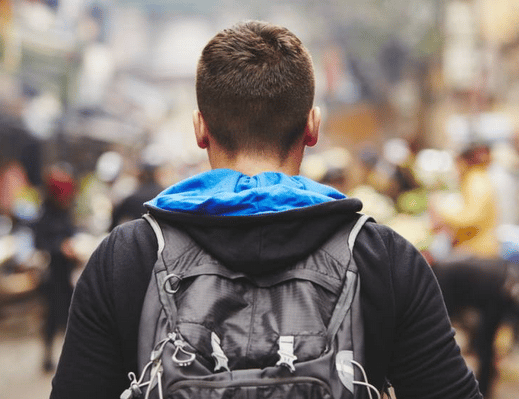 I created stat-rencontres.fr to help you choose the dating site that statistically matches you.
In fact, I've always had "couple arranger" fibre, to help my friends find shoe on their feet.. which is already the case for me.
find the channel Youtube of Stat-Dating ici.
If you have some reactions / questions, you can put them in the comments, With pleasure,