Our advice on how to deal with photography for dating sites, and above all the types of clichés to avoid (some are literally to be banned). Finally, you will find our advice on the reasons to call on a professional photographer, which can improve your match rate, and thus, find the rare pearl that will fill your heart. These tips apply to both men and women.
7 types of photos (to absolutely avoid) to flirt on Tinder
You are filling your profile Tinder. You want to maximize your chances. Before giving you some advice on the right type of photography that works, and knowing who to call, here are some tips on the types of photography that are hated by women. These tips are valid for your Tinder profile, but also Meetic, AdoptA Guy or all other dating site.
Gentlemen. Avoid at all costs wanting to show your protruding muscles, by putting photos shirtless in place. Women don't like it at all, they think it's bad taste. In guy mode who farts. Anyway, if you're really big, women don't care. will see well, through your dressed photos. A shirt or a slim-fit t-shirt, well centered, will allow you to highlight your shapes, without having to go into keke mode.
You want to play on the heartstrings, showing that you are close to nature, and that you love animals. Unless you're aiming for Brigitte Bardot (who is more likely to be tender for the puppy in the photo) than for you. In short, this type of photo is to be avoided when flirting on Tinder, especially since the subject of the attraction must be younot the kitten that accompanies you.
This remark is particularly aimed at women. They are followers of this kind of photography, between girls. Notice, men also make the mistake. In a group photo, we never know who is the person concerned by the photo (because the person does not know you), and you risk being put at your disadvantage, compared to your friend, whom the girl finds cuter than you. To note that Meetic offers a filterforcing you to be alone in the photo.
Pose in front of a Ferrari
Regardless of the vehicle model, avoid making a scene in front of the vehicle of your dreams. First of all, women share less passion for the vehicle, and this would give an image of a greedy person. Note that this photo recommendation also works in front of the words, boats, plane etc. This also applies if you were driving your uncle's car. The woman would realize sooner or later that you don't have not the expected lifestyle. And as much to avoid attracting a chowder or a sugar baby.
The selfie with the most beautiful of your girlfriends
Looking to reassure your prey on Tinder, showing her that you have other friends as beautiful as them? Note that this technique will not work. Indeed, if the woman is interested in you, she might wonder who this woman is to you, and be on her guard, fearing that you are a womanizer. And if your best friend is ugly, ditto. She might think you'd better stay with her. Technique to avoid to seduce on Tinder. Also, selfies are rather to be avoided, because the rendering is often average, and it is navel-gazing. Give preference to photos taken by a third party.

In the evening… with a drink in hand
You want to show that you are a « cool » guy, an epicurean, and who knows how to have a good time. Except that putting yourself in a profile picture, with a mojito in hand, is not attractive. The woman in you may think that you are an alcoholic, see that you go out too much, which can put off part of the female sex. Be more chic and choose a another method of attachment.
Photos with your little nephews
As a hook, you want to show that you have the paternalistic fiber, and attract women in need of motherhood by posing next to children? First of all, it is a bad idea to expose children on Tinder, and more generally on dating sites (Meetic, EliteRencontre or others). Indeed, the photos could be stolen and end up being misused. Besides, what matters is you! do not try to attract attention by subterfuge.
Hire a professional photographer for Tinder or Meetic

You know, there are photographers who specialize in destination portraits dating sites. Indeed, he may ask you between 80 and 150€, or even more, if the photographer is renowned. But think about it carefully.
Benefits of a dating site photographer
First of all, the photo you will receive will have a professional quality. It will show that you know how to take care of your appearance, and that you know how to be demanding in terms of quality. Thanks to the qualities of the photographer (and his camera worth several thousand euros), the photo will probably have more chances of attracting people on dating sites.
Finally, know that a professional photographer will help you find the the most suitable position. Normally, he will guide you by voice, and will try to calm you down, in order to make a natural shot. It is advisable to come to the photographer with several outfits, so that you can choose the most suitable one together. And avoid stripes or quirky patterns, which don't go so well in photography.
Last point on the photographer for dating site, he should probably offer you a retouching service with photoshop (or other). Obviously, he it's not about completely transforming your appearance, but it can help to put back in place badly positioned hair, or even a pimple on the skin, which does you no credit. Once again, negotiate this point upstream with the photographer.
An investment for the long term
Indeed, invested between 80 and 150€ represents a investment, especially since there is also the subscription to pay, and the glasses to offer to the women. But, find the woman of your life, which will be able to accompany you and make you happy over time probably deserves this investment. It would be a shame if the woman of your life passed you by, wouldn't it?
Some videos on the subject
You can give your advice in the comments below, and also check out the list of 118 dating sites in Francein order to find the site the most appropriate for your research.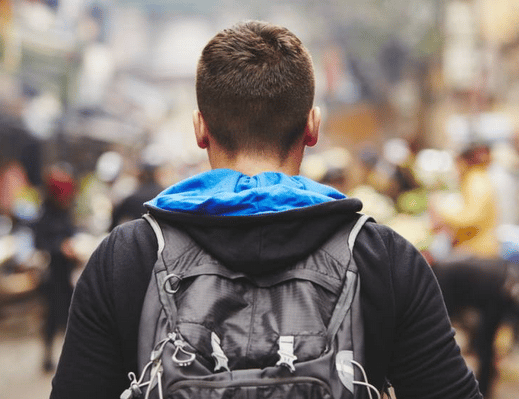 I created stat-rencontres.fr to help you choose the dating site that statistically matches you.
In fact, I've always had "couple arranger" fibre, to help my friends find shoe on their feet.. which is already the case for me.
find the channel Youtube of Stat-Dating ici.
If you have some reactions / questions, you can put them in the comments, With pleasure,