You are registered on a dating website ? And you would like examples of announcements and of profiles ? From the purpose of being inspired, and of being able write one, your turn ? Know that on dating sites, you have to showhumour and D'espritwith the aim of differentiate positively. So, I wrote some sample announcements to put on your profilein order to hold the attention of the women who will visit your page.
The 9 examples of flirting ads on Meetic
You want some examples profiles andadvertisement to write that work? Here are 9 examples to use on Meetic, Tinder etc..

Announcement in "Question / Answer" mode

 » Who am I ? Coming straight from planet earth, I like to discover the world and people. Tall muscular with blue eyes, I come from the South like Hélène Ségara. Both sympathetic and racist, I am adept at human relations. When I say racist, I explain myself, "I don't like coca cola and coffee". On the other hand, your skin color is indifferent to me as soon as you show a little humanity.
What am I looking for? A simple woman, cultivated but not too intelligent. Preferably medium size. Considering my tall size, you risk using a ladder for the kiss.
What do I enjoy? Cats and honest people, but not too much either.
See you soon, I hope. »
Announcement in « It's for my pet » mode

"With my 32 springs, I am still single but not lacking in charm. I live in the heart of Paris with my 2 little cats. They are also looking for happiness like me but the suitors were only looking for an adventure of a few hours. So they had to pass the towel. If you have any friend suggestions or if ever there is somewhere, a good male who is looking for pretty cats, they are still available. Do not hesitate to let me know. If I'm here, it's to meet nice and serious people for a lifetime. It will be for life and death. To put it simply, I am looking for a girl to liven up my daily life and I would be her Leonardo DiCaprio for her. So please let me know. »
Announcement in "Numbers & data" mode

"I introduce myself: young man between 25 and 35 years old, 1m75, single for exactly 3 months, 8 days, 32 min and 25 seconds, smiling at 90%, seasoned athlete, I am currently on a vegetarian diet to refine my figure , handsome (99.93%) but it's not always very important. That's why I put it at the end of my description.
My conquest: a pretty woman looking for authentic love and passionate about travel at club med. I would take you to visit Jupiter and Pluto but not the moon because that would be too promising. However, it is quite possible if we travel together. I'm waiting for you, I'm waiting for you, I'm waiting for you!! I also like this song by Axelle red. »
Announcement in "Second degree" mode

"What I am: Funny and sentimental, they also say I'm kind and cute. For the nice side, I confirm but for the second, it's up to you to judge for yourself. Opinions are often divided. Some women say Brad Pitt is the sexiest actor alive. Others will rather opt for George clooney.
What I am not: macho, pretentious and a liar. »
Advertisement in "Job offer" mode

"Young single man born in 1986 and based in Paris offers a full-time position for a permanent contract. With his 4 years of experience in the field of love and music, he wants to rebuild his life with a serious and intelligent person. Age is not important as long as you meet the other criteria below: major, attractive, sweet, quite sexy and passionate about music. If you think you fit this profile, don't hesitate to come forward.
NB: Only female applications will be accepted, no documents to provide for the application, sexy outfit recommended but not too tight or too short. »
Advertisement in « the novelist » mode

"Dear women,
It is with great pleasure that I answer your several requests. If I could not answer you in time, it is because I was still engaged with a woman whom I thought would become the mother of my children. Unfortunately, it vanished after abusing my kindness and my few millions. As the place is available again, you can send your application. The first prize will be eternal life by my side. In case of withdrawal of the elected, the next on the list will be able to claim their share of happiness. »
Advertisement in "Humor and profession" mode

"Ladies, ladies, hello. I will no longer present my name to you since it is already on the profile. Twenty-two years old, 1m75, law student, attractive with beautiful eyes. I plan in the near future to practice in the legal field in order to help the weakest and fight against injustice. Think again because despite my beautiful eyes, I have no intention of seducing the judge. For now, I am looking for a beautiful woman to share my life. Preferably, a mature woman but not yet in sentimental retirement. Much older but still able to procreate. That's all for the moment !! »
Announcement in « Try to be funny » mode

"Hello, man aged 25 to 45, single and overwhelmed with love, is looking for a woman whether she is beautiful, ugly or leaving something to be desired. I ask for your help because too much love could kill me. So, I absolutely must share my love with you. If you are in need of love, receive my love so that you can live longer. Remember that living without love can also kill. So let's take charge of our lives. I am waiting for you impatiently. »
Ad in "List of my qualities" mode

 » All on me: I am rather a very open, sociable, sincere and romantic person. Single for two months, I am looking for a sweet woman; sensitive and capable of loving with all his soul, with all his heart and with all his body. I have only one word: to love you if the current passes. For that we have to meet and talk face to face."

Other video examples
Sources :
https://madame.lefigaro.fr/bien-etre/draguer-sur-tinder-happn-facebook-quand-on-est-en-couple-est-ce-tromper-280716-115612
https://www.franceinter.fr/emissions/une-bonne-tasse-d-ete/une-bonne-tasse-d-ete-05-juillet-2018
https://www.femmeactuelle.fr/amour/couple/conseils-pour-draguer-sur-tinder-2022249
https://fr.quora.com/Comment-draguer-sur-Tinder
For further : Here are some examples of ads for AdopteUnMec, Meetic, Tinder, Hppn etc. If you have anyothers to offer, or feedbacks to donate, you can do so in the comments below.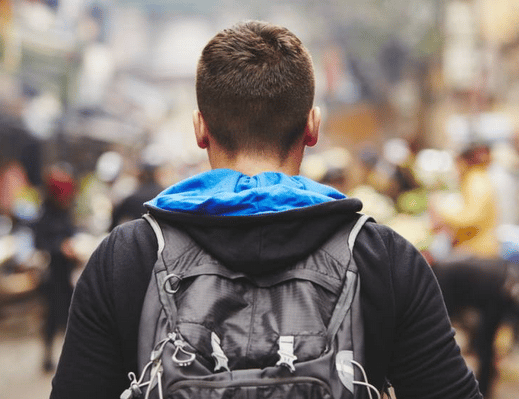 I created stat-rencontres.fr to help you choose the dating site that statistically matches you.
In fact, I've always had "couple arranger" fibre, to help my friends find shoe on their feet.. which is already the case for me.
find the channel Youtube of Stat-Dating ici.
If you have some reactions / questions, you can put them in the comments, With pleasure,