Do you want to travel in couples to libertine destinations ? Do you want strong and hot sensations? Here is a list of nine international destinations for libertine couples who can satisfy your desires, and travel toforeigner.
1- Cap d'Agde (OK.. It's in France)
Known as the capital of libertinism, Cap d'Agde welcomes all the libertines of France and Navarre who meet from July to August, in the naturist village, at the naughtiest seaside resort in France.
Here is a list of some hotels and libertine places found there:
– The Naturist village of Cap d'Agde – Libertine Property
– Hotel Oz'Inn, Cape d'Agde
– Hotel Eve, Cap d'Agde
– Natureva Hotel Residence & Spa
– Naturist village – Heliopolis
2- The Canaries
The Canary Islands, made up of seven Spanish islands off the northwest coast of Africa, enjoy a warm beach climate all year round. Their tropical location makes them an excellent winter vacation destination for Europeans. Even with the growing tourism and popularity of the islands, it is still possible to explore pristine areas rich in native flora and fauna, such as their wild beaches, mountains and national parks.
Here is a list of some hotels and libertine places found there:
– The Mirage Swingers Complex – Gran Canaria
– The libertine holiday village on Gran Canaria
– Club mystique Tenerife
– Sol Acapali
3- Jamaica
Delicious cuisine, turquoise water, and great weather throughout the year are just a few of the reasons many couples prefer Jamaica. The island is popular with nature lovers and serious people alike, with dozens of resorts for everyone. Check out a list of some of the best adults-only resorts in Jamaica.
– Hedonism II All Inclusive Resort
– Carefree Couples
– Royal Decameron Club Caribbean
– Secrets St. James Montego Bay
– The Jungle
4- Palm Spring (California)
Palm Spring is a city in the Sonoran Desert of Southern California known for its hot springs, exquisite hotels, golf courses and spas. It is also known for its many buildings that showcase mid-20th century modern architecture. Downtown, the shopping district along Palm Canyon Boulevard includes antique stores, interior design boutiques, and restaurants. The nearby Coachella Valley offers hiking, biking, and horseback riding trails.
Here is a list of some hotels and libertine places found there:
– Trinity Club
– Desert Sun Resort
– Boys & Girls Club Palm Springs
– Desert Paradise Resort Hotel
– Palm Springs Women's Club
5- Mykonos
Mykonos is an island of the Cyclades archipelago in the Aegean Sea. Its popularity is attributed to its festive summer vibe. The bars on some beaches, such as Paradise and Super Paradise, play upbeat music. The huge nightclub attracts world-famous DJs and is usually always open after dawn. One of the island's iconic landmarks is a row of 16th-century windmills on a hill overlooking Mykonos Town.
Here is a list of some hotels and libertine places found there:
– Las Vegas Mykonos
– Apsenti couples only – Mykonos Hôtel
– Money
– ToyRoom Mykonos
– Scandinavian Bar Mykonos
6- Miami
Located on the southeast tip of Florida, Miami is an international city. Its Cuban influence is reflected in the cafes and cigar shops along Calle Ocho in Little Havana.
On Barrier Island, facing the turquoise waters of Biscayne Bay, is Miami Beach, home to South Beach. This famous district is known for its colorful Art Deco buildings, white sand beaches, seaside hotels and nightclubs.
Here is a list of some hotels and libertine places found there:
– STORY
– Tootsie's Cabaret Miami
– Vendome Miami
– Baia Beach Club Miami
– The Savoy Hotel & Beach Club ~ Miami Beach
7- Libertine Cruise
A swinger cruise is a trip where anything goes. Do you want to try a libertine cruise with the Desire liners? On these Desire liners, a single slogan reigns: anything can happen. For informed adults and exclusively couple cruises, slutty cruises are there to break the codes, have fun and provide you with new sensations.
Chez Desire, there are no taboos and the team will offer you various activities to interrupt your cruise, such as porn game sessions for you and your other half. If you want to use this cruise in advance to rekindle the flames of your relationship, Desire also offers sexology courses where you can discuss your relationship and sexuality problems with professionals in the field. There to guide you and help you solve problems.
8- Libertine Campsite
Campsites dedicated to libertinism allow you to live a fulfilling life without forgetting the relaxation of the holidays. There are indeed various possibilities occupying the day, such as: Group meals to facilitate meetings, some classic outdoor activities, organized party famous cute corner or glory hole
Here is the list of some hotels and libertine places found there:
– La Roseraie libertine campsite
– Le Ran du Chabrier Libertine Campsite
– Libertine Campsite Le Diamant Noir 4 stars
9- Libertine Bed and Breakfast
If you are passionate about libertinage, travel and encounters, take a tour of the libertine guest rooms.
Charming house in our beautiful French region, owner who loves swings and other physical pleasures, your little weekend will be sexy.
Hosted by couples of sluts or affiliated with slut clubs, these unusual evenings offer a great experience and are often well equipped.
– Bed and breakfast Pégase – Var
– The Domaine des Vieux Chênes – Drôme provençale
– The Tower of Pines – 30 min from Saint Raphaël
– The Villa libertine – Mougin near Cannes
– The Farmhouse of Mané Tanguy – Morbihan
Videos on the 9 ideas of international destinations for libertine couples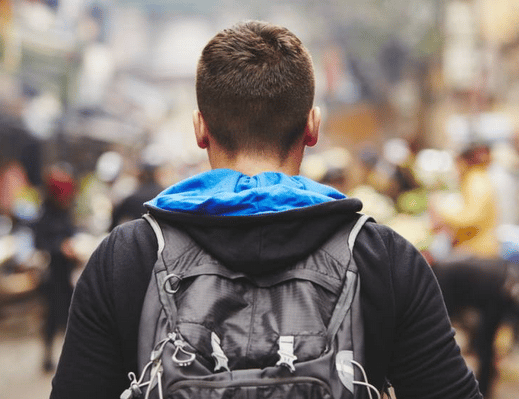 I created stat-rencontres.fr to help you choose the dating site that statistically matches you.
In fact, I've always had "couple arranger" fibre, to help my friends find shoe on their feet.. which is already the case for me.
find the channel Youtube of Stat-Dating ici.
If you have some reactions / questions, you can put them in the comments, With pleasure,