The purpose of this guide is to help you make your first trips to Be2.fr, a high-end dating site:
Be2.fr – Complete guide for users
Be2 overcomes these problems, because it guarantees you an exceptional experience by taking care of everything in terms of dating, which allows you with peace of mind to find a partner with whom to engage in a serious relationship regardless of your sexual orientation. (hetero or homosexual).
How to register on Be2?
There will be nothing simpler to do in your life than that. Since it's basically free, it doesn't take a few minutes, you will need your valid email address, a password that meets the security measures of your choice and a username that will allow you on the platform to be recognized. And voila.
But apart from the site, Be2 also offers the same functionalities on Smartphone available on Play store and on the App Store, which is just as practical since users can at any time respond to a message received on the platform via the 'application.
How to start well on Be2?
Choosing a serious dating site means giving unfailing trust to this site, which is based on its ability to always provide users with the least possible inconvenience and the certainty of always being able to find true love. After the free registration, the personality test that Be2 performs for newcomers to their site allows you to perform numerous compatibility tests with the different users already on the platform, which basically saves you from browsing profile by profile to find soulmate. This personality test also allows you to establish the type of single you are, finally to better make recommendations of the profiles on the platform. This test is completely free and can take you on average 30 minutes, it is a series of questions that are asked to you such as  » who would you choose? what is choosing the right partner? »
How to have an attractive profile on Be2?
Its profile in a platform is very important. It is thanks to your profile that you are contacted regardless of the platform. On Be2, your profile determines who you will be approached by. So having an attractive profile greatly increases your chances of being noticed on the platform and it also allows you to appear more quickly in the search results of different users who also want to find their soul mate. So your profile is about you and contains information like:
Your age ;
Your gender;
Your photos: it is important to specify here that if you do not insert a photo, you will not be able to access the photos of a member of the platform. And moreover, having pretty photos in your account will make the passage of visitors more attractive.
Your description (must be as detailed as possible, given the fact that it is the most watched by other members when they are on your profile);
Profession, hobbies and so on.
Be2 features
The Be2 platform as a reliable and serious dating site has essential features for the development of these members. Because the more you feel comfortable in a platform, the more the experience you live there becomes pleasant. On Be2, as on most platforms, there is a horizontal drop-down menu, which has 3 options: Mailbox, Contact et Who is online.
To contact the different members of Be2, there are several very classic options:
Messaging : you have the possibility of sending messages to the profiles which will have caught your attention, from there a conversation can begin between you. Here the goal is to create or establish contacts with other members of the platform. It's the easiest way for you to start connecting with singles looking to get to know you.
live chat or video call : despite the fact that this is the least used means in the platform, it is still an effective means, let's say logically it is the step that follows messaging. If you already manage to establish eye contact with another member, it will be a big step in establishing an atmosphere of trust between you.

You can also add a contact to your favorites to contact them later.
Subscription prices on Be2
As you probably already know, all that is good is never really free. Although for women Be2 is completely free, for men the free version of Be2 certainly helps you to synchronize more quickly with the platform but does not offer you 100% of the functionality of the platform. For example, enjoy unlimited communication, knowing who has viewed your profile or even having access to the photos of other members without blurring, 3 subscription options are available to you:
The 3 month subscription will cost you 39.90€ / month
The 6 month subscription will cost you 29.90€ / month (i.e. 179.40€ in total)
The 1 year subscription will cost you 19.90€ / month (i.e. 238.80€ in total)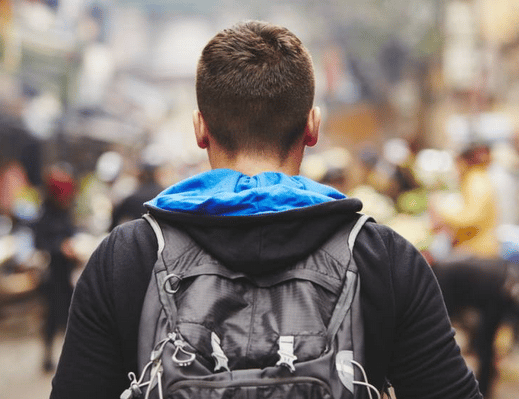 I created stat-rencontres.fr to help you choose the dating site that statistically matches you.
In fact, I've always had "couple arranger" fibre, to help my friends find shoe on their feet.. which is already the case for me.
find the channel Youtube of Stat-Dating ici.
If you have some reactions / questions, you can put them in the comments, With pleasure,