ALL ABOUT BUMBLE, THE DATING APP

of us daysit becomes more and more difficult to attract theattention women you like in the rue if you are a man and to attract the attention of men if you are a woman, which can be explained quite simply by the avenue of digital in the world. Most people on a daily basis, away from their respective jobs, are more captivated by their screen than by what is happening around them, which leads to a total repression of reality and a acceptance total virtual.
In any case, this does not take anything away from the fact that among you there are some who have little self-esteem, with a pathological shyness, hence the cruel lack of love and sex in some people. What we should pose as question is to know: how to meet a person with whom you can have a serious relationship and make a living?
Bumble [Guide complet de l'application]
Today we are going to present to you Bumble. But you're probably wondering what is it Bumble .. In fact Bumble is a application of meet online that allows you to flirt while being behind your screen and succeed in finding your soul mate.

What's the least fun thing about Bumble?
Firstly there are fewer people than on Tinder for example if you live in a big city (Paris) it will be super cool for you but on the other hand if you are in the countryside there will be really much fewer people, Tinder will be far above . Basically no matter where you are in the world, this app has fewer users than its direct competitor Tinder. On Bumble some women take the first step but it's far from systematic, since on paper, they are ok to take the first step, but in fact, some do not, not for lack of envy, but by ego (by saying  » Well, it's up to him to write to me since when I flirt with guys! »). Another thing is that this application is more for those under 30, since it is a young application, it is very well known among twenty-somethings, very little known among thirty-somethings. Beyond Generation Z (35-40 years old) it's an app that can't wear you seen.
What's the coolest thing about Bumble?
Women should talk to you first and therefore more invested:
you are in a position of strength (men), you are the ones who are called upon and it is quite pleasurable. Imagine that it is girls who come to talk to you, which would firstly be very advantageous for guys who are seriously shy and who don't have the courage to take the first step, plus it allows you to have fewer simultaneous conversations. But be careful, in fact, you will still have to ensure conservation, because it is not because the women come to talk to you that everything is won in advance, certainly the women take the first step but not the second. .
The possibility of sending voice messages directly in the application:
It's a bit of a revolution considering that on other dating apps, there isn't this option and moreover, sending a voice message is 10 times more powerful than sending a text message. Despite the fact that we notice that 90% of guys don't dare to send voice messages, the possibility of sending voice messages, to make your voice heard is not at all negligible since it will therefore greatly facilitate your conversations with women and in case of feeling by voice, if it is established, you have already won everything.
Bumble can serve you for more than seduction :
Bumble for Friends: allows friendly meetings;
Bumble Bizz: professional meetings;
Bumble aims to become a dating application in the Generic sense. The application will therefore be perceived as Cool, because it is not just a dating application but a dating application in the broad sense.
The anti-relou system or reporting system that seems effective:
This makes it possible to have "good" people on the application and to limit the big heavy hitters that will spoil interactions in general.
average of 4.2/5 with 10600 reviews (on the Apple store), the application seems to be very appreciated by its users, consequently users tend to be more engaged/active.
How to register on Bumble?
First of all and in a purely logical way before settling in a house should first know beforehand how the house is structured and if we return to our subject, it is clear that we have gone around Bumble and now it's time to find out how is it to settle in (register) comfortably. It is possible to create an account using three different ways:
The first is by using your Apple ID
The second is by using your Facebook account
The third is to use your phone number
If you don't feel safe using your Facebook account or Apple ID you can also always use your phone number to create an account, which is most convenient being the ease of having it anywhere, anytime. Then you have to fill in the details so that people can know us a little more. Then you will have to choose a mode of use although each mode is structured in the same way, we distinguish:
Data mode : which allows to make romantic encounters
Le Mode Bff : which allows to make purely friendly meetings, it is a configuration similar to that of Data but you will only see users of the same sex, once you match, either person can send a message in first.
Bizz mode : focuses on career networking, you can build your profile like an almost casual resume by including your skills, different jobs and previous education.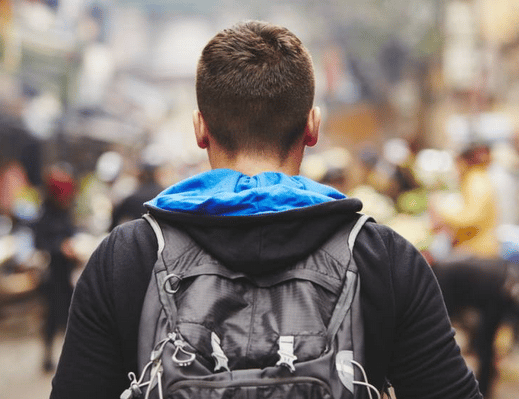 I created stat-rencontres.fr to help you choose the dating site that statistically matches you.
In fact, I've always had "couple arranger" fibre, to help my friends find shoe on their feet.. which is already the case for me.
find the channel Youtube of Stat-Dating ici.
If you have some reactions / questions, you can put them in the comments, With pleasure,