If you are at looking for a soul mate, and that you live in Toulouse and its region, we advise you to frequent the places below, in order to be able to accost a man or a woman that you like, and thus, manage to live the great love. So here are the best places where to meet singles on Toulouse:
1. Toulouse dating sites
The majority of women who are looking for love and who live in Occitanie are registered on dating apps in order to see new faces. Here is my recommendation:
2. In Parks and Gardens
La Prairie des Filtres, a park where many singles hang out

We begin our tour of Toulouse with the Prairie des Filtres, one of the most populated parks in the pink city. It is the ideal place for meetings: you can come here for a picnic, rest in the shade of a tree, go jogging, but also come and attend one of the events that punctuate the year or put your toes in a fan at Toulouse Plage.
The Japanese Garden, a rather romantic park, conducive to docking

A wonderful haven of peace in the north of the city, this garden will offer you a serene atmosphere, conducive to meditative flights and Zen feelings. Stroll among the settings that inspire rest and romance, sit down for a few minutes to enjoy the atmosphere and open yourself up to encounters.
3. In trendy bars
Le Grand Zinc, the themed bar

Set the pace for your evenings at Le Grand Zinc, a themed bar that will offer you a warm atmosphere in which meetings will be facilitated. Bar frequented by both regulars and passing customers, you will find something to wiggle while offering opportunities for endless discussions with your new conquest.
La Couleur de la Culotte, a fairly trendy bar

The tone is set: you enter the trendy place of Place St Pierre, guaranteed atmosphere from Thursday evening. You will come across a fairly young population there, looking for electric evenings. The place is very popular and you will have no trouble striking up conversations with other Toulouse singles.
Chez Tonton, the city's institution

Toulouse would not be Toulouse without its uncle. A true institution of the city, this bar is still a place where you can meet people. The atmosphere is more frank, although the place is sometimes frequented by students from the nearby law school. If you appreciate simple and warm atmospheres, you will certainly find your better half there.
4. In nightclubs
The Esmeralda nightclub, nightclubs with two rooms

If you are ready to face the night and its mysteries, go to Esméralda. Mecca of Toulouse nights, the complex offers two rooms, several atmospheres and theme evenings, which multiplies your chances of meetings. You'll have all night to chat and prolong the fun on the dance floors.
Address : Lac de Sesquières, 31200 Toulouse
The Opium Club, a nightclub frequented mainly by students

Very popular with students, this nightclub is supercharged. You will start conversations there, they usually start around the bar, do not neglect this strategic point. Don't arrive too late, because after a certain hour the groups are already formed and you will find it more difficult to meet new people.
Address : 20 Rue Denfert Rochereau, 31000 Toulouse
5. In gyms
L'Arène Club, a popular gym

We leave the universe of the night for that of sport. Fitness rooms are great places to meet people. Toulouse offers an ideal place for this: the Arène Club. Sports hall, but also social club, this place offers you a concept with a very humanist philosophy, around a place of life. Very trendy, neat decor, you can work out there, have a drink, and even work in the co-working space. Perfect for meeting your soul mate!
6. In a libertine evening
Le Privé, the libertine club of Toulouse.

If the more naughty atmospheres don't scare you, then push the door of Privé, one of the largest swingers' clubs in France. On 1300 m³, it's a way to meet a lot of people with the respect that this place imposes. This is an option to seriously consider if the concept appeals to you, especially if you are looking for a plan cul toulouse. Nothing also prevents you from going there just to watch, without necessarily taking action.
7. Night Life in Toulouse
You can share your favorite places in order to find love on Toulousein the comments below: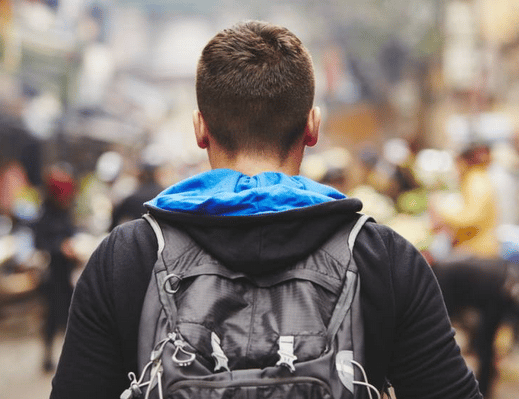 I created stat-rencontres.fr to help you choose the dating site that statistically matches you.
In fact, I've always had "couple arranger" fibre, to help my friends find shoe on their feet.. which is already the case for me.
find the channel Youtube of Stat-Dating ici.
If you have some reactions / questions, you can put them in the comments, With pleasure,