Did you know that making love in a public place, exhibitionist style, was one of the most widespread fantasies? In this article, I list for you 11 ideas of places to have sex… in a not very discreet way. The idea here is not to impose on others the vision of your antics but to make love in a place that is not dedicated to it and where you risk being surprised… Only libertine clubs allow a real exhibition without fear of getting in trouble!
So swatch your back anyway, because indecent exposure can be very severely punished!
1 – In a car
The car is good because you feel a little protected and at the same time… anyone can show up and hit the tile. The advantage of a car is its mobility: you can park it in a more or less quiet place, depending on whether you are more or less of a player. Who hasn't dreamed of redoing a Titanic-style scene? The car is definitely one of the best places to have sex. modesty is severely punished.
2 – On the beach or in the sea
At any time, people can pass and surprise you in full part of legs in the air. The most discreet prefer to do it at the end of the evening, early in the morning: in short, when the place is not very busy. On the other hand, the exhibitionists are not afraid to get laid under the rays of the sun. This would further heighten the sensations and excitement. Indeed, the higher the risk of being caught, the more the thrill increases. Be careful, once again, not to do anything in front of everyone! To keep the thrill while preserving the neighborhood, do not hesitate to move forward into the sea to continue to fiddle around quietly.
3 – In fitting rooms
In very large areas such as Galeries Lafayettes or Le Printemps, the fitting rooms are not really supervised… at least not very rigorously. Therefore, for those who want to spice up their sex life, all they need to do is slip into a cabin at a low rush hour. The hardest part is to remain discreet, to refrain from being noisy and not to arouse any suspicion when two people leave the same cabin!
4 – In a jacuzzi or at the swimming pool
A jacuzzi or a swimming pool often give naughty desires… With the agitation of the water, you can indulge in a few daring caresses foreplay ! Discreet caresses that no one will notice and that will raise crazy sexual tension between the two of you! However, be sure to follow a few basic hygiene rules: do not ejaculate in a place such as this because other users of the premises do not wish to come into contact with your bodily fluids. It is therefore an excellent place to warm up, but not to make love.
5 – At the cinema
Who hasn't done anything, or dreamed of doing, junk in a practically empty movie theater? It's so easy to slip in one hand, then two, and turn up the heat. You are protected by darkness, the attention of those around you is captured by the big screen: everything is there to do junk quietly… but with the risk of being surprised! In two stages and three movements, one of the two partners disappears on the ground to discreetly provide fellatio or cunnilingus to the other (do not stain the seats!), a wandering hand comes to caress the sex of the other… some are daring enough to make love on the spot! But there, it must be admitted, it is not very discreet.
6 – In the middle of the street at night
You come back from the evening, you feel like… like this little corner looks calm .. Shall we stop there? Face to face, the air of nothing, a hand can walk around then you can quickly end up with a blowjob, a standing doggy style or sodomy. In these moments, favor intense positions that will give you pleasure quickly, without dragging!
7 – In the elevator

Ah, the elevator! What a fantasy. Start your business there and hurry up to get dressed and look innocent when it moves because someone called it! You can do everything there, preliminary as penetration. Just take a quick look, smile story if you are filmed!
8 – In a park or in the woods
Perfect choice to have fun with your lover in the middle of nature. We don't have to do it at night. You can choose a large, green park and look for a more isolated place so as not to become the attraction of visitors. However, choose a place not too frequented by children, so as not to traumatize anyone! And be prepared to lean on a blanket, for example, or to have enough to throw away the condom!
9 – On your balcony or at the window
For those who are really exhibitionists and who like to be watched, doing this on your balcony or at the window, so that you can be seen without being blamed for anything (well yes, you are at home!) is a ideal choice. You will be sure to be a real spectacle!
10 – In the toilets of a bar, restaurant, etc.
Given the narrowness and "cleanliness" of the premises, it is better to limit yourself to standing positions. The excitement will be there because time is limited. Indeed, the toilets will be quite busy. You usually only have a few minutes before other customers come to annoy you.
11 – In a train car (empty)
It's a bit like a film scenario, but if you're used to frequenting the TER trains, you'll realize that some are rarely used… until the next station. Some trains have compartments, which allows you to also do naughty things there… until you get caught!
In videos
Sources :
https://www.paris-normandie.fr/id261023/article/2021-12-17/luniversite-de-rouen-un-exhibitionniste-agresse-un-vigile-avec-un-objet
https://actu.fr/nouvelle-aquitaine/bordeaux_33063/universite-bordeaux-exhibitionniste-sevit-sur-campus-aborde-femmes-completement-nu_31068876.html
https://www.lemonde.fr/blog/sexologie/tag/masturbation-exhibitionisme/
https://www.legavox.fr/forum/penal/proces/droit-maires-definir-exhibitionisme-sexuel_79576_1.htm
Here is my list of public places where to do exhibitionism! And you, have you ever had sex in a public place?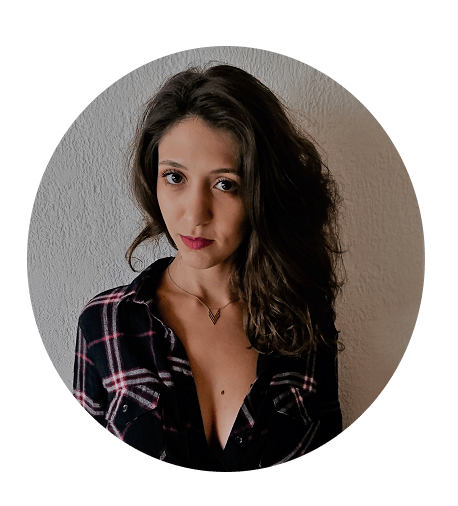 Coach n°1 to understand and satisfy women, specialized in female psychology and licentiousness. On YouTube, my site or in private coaching, I work daily to bring the two sexes closer together and support men towards a more fulfilling life both emotionally and sexually.