You signed up on a dating site because you feel ready to find love, you had healed the wounds of your last breakup or you feel ready to commit to a person. However, doubt remains about the truth behind the profile picture of this handsome stranger.
Discover the real personality of a man on a dating site is not never obvious for every woman. Indeed, a simple photo and simple detailed information on a site may not sometimes convince you to take the plunge. But how do you really know if a man registered on a dating site is serious? Here is 9 tricks to detect a man's honesty. Our 9 tips for detecting it:

1. View their photos
The profile picture is usually the first element that makes you interested in a man on a dating site. But this photo does not always show if this man is there to commit or just to look for a one-night stand. For this, it is important to look at all his photos to find out a little more. The photos that men publish on the Net are usually in the image of his personality like a man who flaunts his muscles is mostly focused on the physical.
If he publishes many photos with women, it is because he may be a seducer looking for an adventure. A man serious on the other hand, is more used to putting on simpler and more sober photos by displaying some of its strengths without going overboard.
2. Analyze your discussion topics
A man focused on commitment speaks more generally about important subjects of life such as life, travel, family, work plans by revealing to you several of the personalities that characterize it. He will display serious words and will always be courteous to you.
On the other hand, those who are not interested inengagement will talk to you about parties or going to a nightclub.
3. Did he ask you about the reason for your registration?
Some men make a point of directly defining their requests. In this case, it is easier to determine the nature of his reasons. If a man recommends transparency and he asks you on your first discussion the reason for your registration on the site is that he wants to know something.
Either you are looking for something serious, or you're more willing to have a one-night stand. Normally, in return, he will also display his intentions. In this kind of case, the doubt will be removed and you can choose to continue the discussion or not.
4. Does he really want to know you?
A serious man is also a man who listens to others. He seeks to know all the facets of your personality. A man's commitment can be expressed by his desire to know you, to know your needs or even your most fears. deep.
He will try to put you in trust and over the course of the discussion will need to know everything about you, your origins, your passions and even your musical tastes.
5. Does he insist on

ur that you send him even more photos of you?
The downside of dating on a serious site like Jetrouvelamour or Meetic is that in the end you never really know who is hiding behind the screen. If a guy asks for pictures of you because he wants to get to know you a bit more, that's understandable.
On the other hand, if he becomes insistent on having more intimate photos that show certain parts of your body, it means that you are dealing with someone who is looking for the company of an evening.
6. Beware of smooth talkers
Dating sites have now become the favorite hunting ground men looking for a date. To achieve his ends, they are ready to do anything to achieve their ends. That's why it's essential to always be on your toes.
Analyze everything he says, and find out what those real Goals. A man who will just try to sleep will always be in excess. Always remain suspicious, because behind a screen everyone can invent a life.
7. Assess availability
A man serious and committed is a person who will always make time for you. He will make sure he is always there for you. Admittedly, no one can be online all the time, but if they're doing everything they can to make them available to you, they're on the right track.
On the other hand, if he is always looking for excuses for unanswered messages or is always absent without giving d'explication plausibleis that he is not entirely devoted to you.
8. Take the time to build a good relationship
As we all know, to build a real relationship, you have to have real solid foundations. To do this, you have to take time to really get to know yourself and let things happen more naturally. A serious and committed man will take the time to build your relations and not to rush things.
He will make every effort so that you can be confident and will avoid showing signs emphasis on everything. On the other hand, if a man pushes you to have intimate relations from the beginning of your story, it is because he will only be looking for a simple passing fancy.
9. Assess intentions

It usually happens that a man recently separated from his wife or girlfriend turns directly to dating sites. In this case, it will be necessary to be wary, because this kind of behavior indicates an immediate need for a spare wheel. Generally, this type of man is not inclined to engage in a serious relationship or to meet your emotional needs.
Indeed, a newly single man registers in this kind of site, more for adventures to forget than to have a serious relationship. It may happen that in some cases, some men want the commitment, but these are quite rare cases.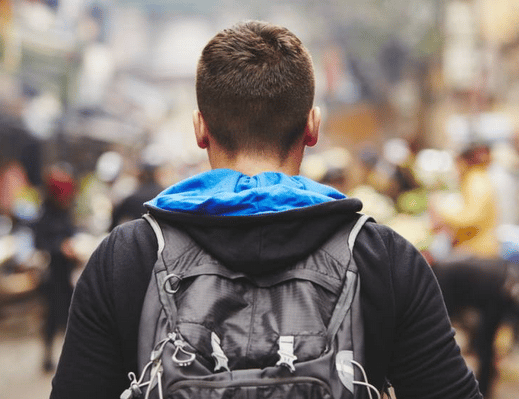 I created stat-rencontres.fr to help you choose the dating site that statistically matches you.
In fact, I've always had "couple arranger" fibre, to help my friends find shoe on their feet.. which is already the case for me.
find the channel Youtube of Stat-Dating ici.
If you have some reactions / questions, you can put them in the comments, With pleasure,