Looking for thesoul mate ? That is to say you are single, and you would like to meet a man or a woman who makes you vibrate? And you don't really know how to get there? So to help you answer the question "How to find love? »I have listed for you the 16 places and activities which are likely to lead to a romantic encounter, because the people you will meet there will be open to meet people. Besides, this listing summarizes 98% of situations where French have found love. So, good research, and go to the solution that seems most suitable to you. your research and personality.
How to find love? 16 places to find your soul mate
Here are my tips in order to find love! By giving you the list of several places very conducive to meetings, and which will help you find love.

1. Approach women (or men) in the street
Men are often afraid to approach a woman on the street because this approach is often doomed to failure. But, you just have to know how to do it. There is no infallible technique to follow but it should just be simple. Avoid overly complex approaches or overly researched implausible topics. Spot the woman and surprise her, approaching her with elegance and respect. And try to leave with her phone number, so you can schedule a second date.

2. Register on one of the 118 dating sites

You will not fail to find on the web a person who will share the same desires as you or with similar ambitions to yours. Note that many people have found love this way and are happy about it today. Maybe your prince charming is at the end of the world? You can choose from many dating sites like Meetic, DisonsDemain or opt for social networks like Facebook.
-> Find the list of 118 dating sites in Francein order to select the most suitable for your search.
It's the perfect place to find love. Friends of friends of your friends will often share the same passions as you. These relaxed and convivial moments are opportunities to be seized. You shouldn't miss a good shot. Moreover, this will be an opportunity to put the person you meet in confidence, because you have friends in common, who will be able to meet you themselves.
This is an evening organized especially for singles looking for a soul mate. The game is to get acquainted with a list of people of the opposite sex. You will thus have the opportunity to come across the person who will share your life or with whom you can spend intimate moments.
And yes, more than 20% of couples are formed in their workplaces. So, if you have a person you like in your work environment, do not hesitate to go and flirt with him/her. Obviously, you should try to offer to see you again outside of work, during a drink or a movie, in order to get to know you better.
6. Cooking workshops for singles
This kind of event is very common in France. These workshops are organized to encourage encounters while improving one's creativity in culinary matters. Even if you fail to pull off a shot, you will at least have learned a new recipe. And then, the very pleasant thing is that you are there to cook, interacting with the other participants, without putting pressure on yourself.

7. Foreign language courses
It's an opportunity to meet people from different backgrounds. If you are a single man, looking for new encounters, you will certainly find a pretty girl or a beautiful woman there who will correspond to your taste. However, you should act with tact because you are there to learn a language. Combine business with pleasure
If you are a man looking for a companion, know that women go there to sculpt a dream body, but also to find an interesting, very virile guy. However, things should not be rushed too much. Get to know your conquest first and gradually build a relationship. Preferably attend sessions where there are a lot of women. Then accost the woman, and ask her to see you again.

9. Accept all outing invitations

In life, you receive many invitations: professional, local evenings, on your centers of interest. In short, so many chances to meet new people. So, you have to get out of your house as much as possible, and accept as many invitations as possible. You probably won't find love the first time, but it just might end up happening.
10. Going on vacation through singles agencies.

There are agencies that have positioned themselves on travel between singles. That is to say who organizes departures for holidays between singles, according to your average age. I have also listed the agencies in a dedicated article. Finally, if you are under 40, you can consider going to the UCPA, which is a real bachelor factory.
11. Tackle Women/h

we are in a relationship
Obviously, and for reasons of morality, this is not the strategy I would recommend. However, some people do not have these moral problems, and attack women and men who are already in a relationship, and see, are outright married! If so, I'm giving you some text messages to use for flirt with a woman in couple.
12. Asking friends to introduce you to singles
Your friends can be a great help in finding your soul mate. My advice is to tell them that you want to find a mate, and ask them, if they don't have an acquaintance, that they could introduce you to, and with luck, they will probably be able to introduce you to someone interesting to you, that you didn't know. And don't be afraid to ask for help, it's normal.

13. Take part in Meetic or DisonsDemain evenings
The dating site Meetic regularly organizes themed evenings for singles. Of course, there is an entrance fee, but it's the guarantee of spending the evening with other singles in your region, who have the same objective as you, that is to settle down. These evenings are a success, with up to a hundred participants per event.

14. Participate in the evenings of his parish
Whatever your religion (if you have one), you will probably have parties organized by your Catholic community. For example, the Catholic Church organizes many parties, dinners, gatherings, and pilgrimages. It's always an opportunity to meet new people. Especially since there is a relatively large number of registered women.
15. Register on sites offering outings with friends
There are sites like OVS, which offer to create or join activities, proposed by members. For example, a member can propose a Bowling or Billiards evening, and you can register. Thus, you will find a group of 4 to 12 people on average, in order to spend some time together. The goal is first to make friends, but nothing prevents you from finding love during the event.

16. Flirt on social networks
Last possibility, you can become a hunter on social networks. That is to say that if you meet the profile of someone you like on Instagram or Facebook, you have the possibility of asking him as a friend, in order to start the conversation. Again, be funny and respectful in your hookup. And of course, indicate your attentions fairly quickly, in order to be sure to be aligned with mutual expectations.
Here, hoping to have answered your question: "how to find love? « . If you see any other ideas, you can share them in the comments below.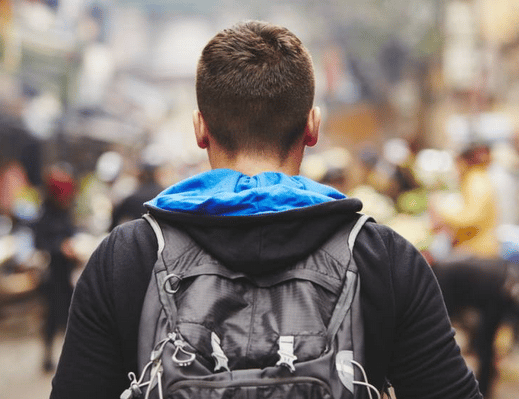 I created stat-rencontres.fr to help you choose the dating site that statistically matches you.
In fact, I've always had "couple arranger" fibre, to help my friends find shoe on their feet.. which is already the case for me.
find the channel Youtube of Stat-Dating ici.
If you have some reactions / questions, you can put them in the comments, With pleasure,