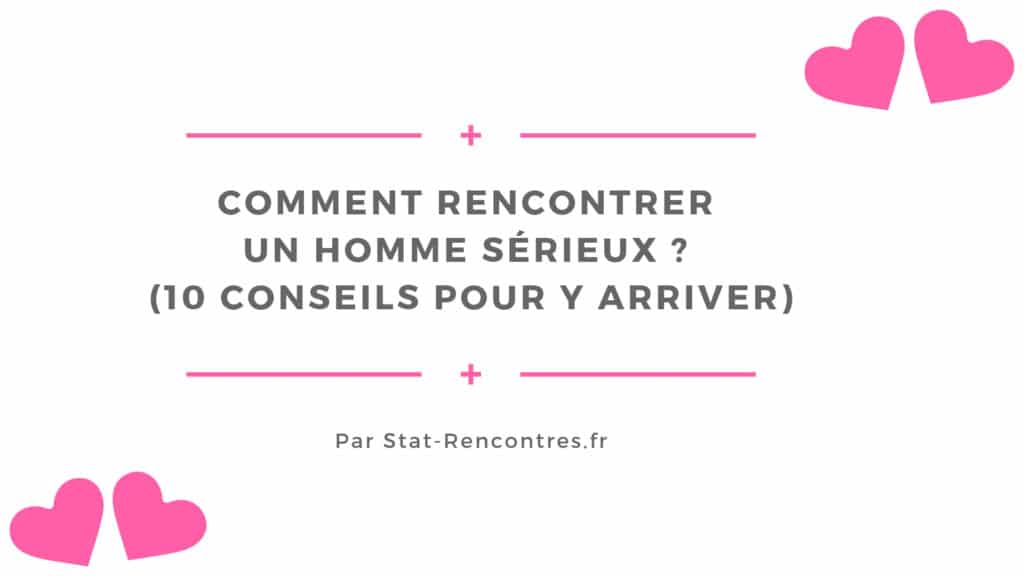 You are a woman and you looking to meet a serious man? Here are 10 tips to get there.
How to meet a serious man? (10 tips to get there)
When you are on a dating site, there is no not easy to find a serious profile and quality among the many men present, with sometimes false profiles, or desperate people. Also, some men are already taken, but don't let it be known. By following these few simple rules, you will quickly manage to thwart the traps, and if luck smiles on you, fall on the rare pearl. Here are our 10 tips to follow:
1. Find the right site for your search
This advice may seem trivial, but our study has shown that the profiles of the suitors are different depending on the sites meeting. For example, do not look for a serious man via a free dating site, you will be less likely to meet one, since the site will be polluted with many men looking for a one-night stand. A serious man ready to commit is ready to pay a subscription of 30 euros to meet the woman of his life. To do this, we advise you to refer to the ranking of dating sites for serious relationships.
2. Select only a serious platform
By the term « serious dating site », we mean a platform where the vast majority of members are looking for a long-term relationship, and not a one-night stand. Indeed, for a dating site to be qualified as serious, it is essential that the site itself make every effort to favor serious encounters, likely to lead to a life as a couple, to a marriage, and even until the creation of a family. Thus, a serious dating site must have members who spend a lot of time on the site, not to scroll through profiles, but to chat at length with other members and take the time to get to know each other. Moreover, when an Internet user goes to a serious site, he expects to meet singles with real profiles, who show great determination and who show a great desire for a long-term relationship.
3. The criteria of a serious dating site
Among the criteria that a dating site that wants to be « serious » must meet, there is the quality of moderation. Thus, a serious dating site must absolutely have a moderation team responsible for controlling and check profiles, and thus to remove those that turn out to be fake profiles. This same moderation team must provide the necessary assurance to ensure that behind each profile there are no ill-intentioned people, whether they are perverts or scammers of all kinds. A serious dating site must also set up a efficient and responsive customer service. Thus, members will be able to report dubious profiles, and that the site can take the necessary measures.
4. The most famous Meetic on the lasting relationship (but not the only one!)

The top 3 ranking of the most serious French dating sites is composed of Meetic, AdoptaDude et HugAvenue. In third place we find HugAvenue which owes its excellent ranking thanks to its original concept favoring medium and long-term relationships. The dolphin in this ranking is AopteUnMEc, which benefits in particular from a high average connection time for its members. Thus, we can deduce that the members of'AdoptAGuy display a very large desire for a long-term relationship (rating of 7/10). Finally, the first position of this ranking is occupied by Meetic.. It's the french leader of the online dating industry and at all levels. It dominates all the rankings that we can do, whether on the number of unique visitors, the general quality of the platform and of course on the willingness of members to live a serious long-term relationship.
5. Spot fake profiles on dating sites
Nobody is perfect, and knowing that, it is relatively easy to foil profiles that seem too perfect to be true. If the person wants to put too much muscle, sports car, or surround himself with pretty girls in photos, beware, because it is likely that he took a photo of himself with the neighbor's car. In addition, pay attention to the description of the bachelor, and his pseudonym. Indeed, if he makes sexual innuendos, it is likely that he is looking for a one-night stand.
6. Analyze profile pictures
Unfortunately, some singles use photos that have been retouched with Photoshop, see others, even use the photo of a complete stranger. To avoid being trapped during the first encounter, it is recommended to do some research firstby typing his name in the search engines, and look at the resulting photos. If you can, check out his Linkedin profile, as this will allow you to learn a lot about his professional background, and thus, his true identity. There's no need to waste time with someone who hides his true identity because you would probably be disappointed from the very first meeting. You should also avoid any profiles with overexposed or unnatural photos.
7. Decrypt the first message
It is extremely important to decipher the first messages sent by your suitors. First of all, it is necessary to dissociate if the person sent you a generic message, in spam mode, which he must have sent to dozens of other people, or if he showed particular attention, with a neat and personalized message. Your suitor must be polite, courteous, not pushy, and above all, neither too serious nor too familiar. A touch of humor and wit is appreciated, and above all, avoid staying in contact with interlocutors who make spelling mistakes. Genuine singles are friendly people, and have a respectful approach that emphasizes interest and a desire to get to know you.
8. Recognize a serious & authentic bachelor
A genuine bachelor brings a personal and personalized touch to these messages. He is a conversationalist, and can quickly address substantive topics that are important to him, as well as to you. It is not absurd to approach the conversation quickly enough around the wish to have children, or its relationship to marriage. Obviously, this kind of message lends itself more when the interlocutor is at least 25 years old, and the conversation will be less serious for younger individuals.
do not hesitate to ask Since when the person is single, and if he has met a lot via the site. This is not necessarily an eliminatory criterion, but it is necessary to determine what the type of research of your interlocutor is, in order to validate that your wishes are aligned. Be frank in your intentions, and your exchanges, and expect your interlocutor to do the same.
9. Identify bad intentions in a not serious man

There are a few aspects on which you must be vigilant, in order to avoid falling on a man who only wants to sleep. Already, if he talks to you too much about your exes, and the potential sexual relations you have seen with them, our advice is to flee. For example, if during your first date or during the first messages sent, if he asks you if you are a virgin, your favorite sexual position, or even the unusual places in which you have already made love, also flee. . Indeed, if the person talks too quickly about sexuality, it means that the man is not there for a romantic encounter, but you evolve on your ability to respond favorably to his advances. A serious man is ready to take his time (at least for a few dates), before moving on to the more carnal stages of a relationship. Know how to identify ill-intentioned men, and protect your secret garden.
10. Tips for the first date
Also, once the person has been met, we recommend not to go too fast with the suitor, like kisses, see a sexual relationship. And this, even if the single person met pleases you enormously. It is recommended to start the relationship with a friendly stage. The man in front of you should not see you as a woman who quickly falls into his arms, because he could laser himself just as quickly. Men like to be stood up to. And then, if you are the woman of his life, a man can wait a few weeks, even months, before giving yourself entirely to him. Don't take her whiners too much into consideration, that's to you lead the danceand we advise you to go to the rhythm of your emotions, and your body.
Find our ranking of dating sites for them serious relationships.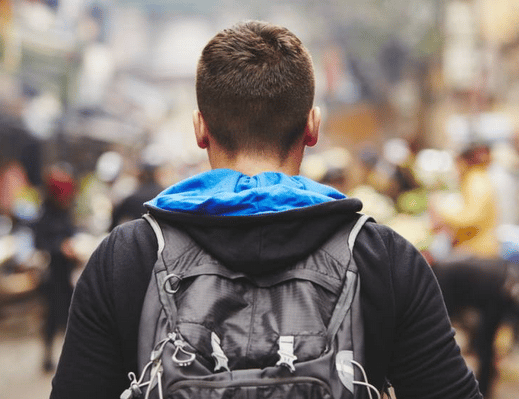 I created stat-rencontres.fr to help you choose the dating site that statistically matches you.
In fact, I've always had "couple arranger" fibre, to help my friends find shoe on their feet.. which is already the case for me.
find the channel Youtube of Stat-Dating ici.
If you have some reactions / questions, you can put them in the comments, With pleasure,