You wished to know which dating site is the best between Meetic & Facebook Dating ? While the second is not yet accessible in France. We have studied the issue.
Meetic or Facebook Dating: Which is better?
With the upcoming arrival of Facebook Dating in France, the dating site run by Mark Zuckerberg's company, war has been declared against Match Group (leader in France and owner of Meetic, Affinity and also Tinder). Here's the big « comparison », where we compare Meeting and Facebook Dating – the dating part of the social network. The goal is to reveal our winner through 7 points of comparison:
Account creation speed: Facebook
Although not yet available in France, Facebook Dating will make it possible to create an account in a few clicks, and to easily retrieve photos from the Facebook social network, without having to upload new photos. Similarly, it will be possible to easily add attributes to your profile, without having to create everything from scratch, as is currently the case with Meetic. Suddenly, for the match of the ease of creating an account, Facebook wins hands down.
Number of Single Members: Meetic
First of all, you should know that Facebook Rencontre will be completely separate from Facebook, the social network. That is to say, if you have indicated that you are single on the social network, a profile will not be automatically created on the dating application. Thus, you will have to go to the specific url or download the application, and then connect and create your account. Thus, Facebook will start in France with a stock of 0 singles in its application, and will have to grow little by little, while Meetic already has 1.3M paying (and therefore active) members, which leaves it room for maneuver in its favor. . Note that the two sites have the same objectives, to offer serious relationships, and thus surf on the singles who have the same meeting intentions.
Price comparison: Facebook
Facebook Rencontre will be offered free to visitors, while Meetic is around 20e per month, and even less if you take it for a long time. Thus, Facebook Dating wins this comparison of the prix, although it is not the only free dating site available on the Internet. We count more than 35 sites to which you can also register. Note however that Facebook is not a philanthropic company, and that if your registration is free, Facebook will be remunerated by advertising, and also by the sale of your information to advertisers. Thus, avoid putting too much personal information there, if you do not want to be overwhelmed with personalized advertisements.
Advertising on the site: Meetic
Unlike Facebook, Meetic counts its income solely on the monthly fee paid by its members. Thus, it does not present any advertising to its users, whose browsing interface is entirely dedicated to the dating platform, and no space is used to display advertisements. Your meeting space will be more polluted by advertising on Facebook Dating, even if specific Ad Block solutions should be released quickly.
Security of personal data: Meetic
Facebook has experienced numerous breaches over the past few years, breaches in which confidential information about registered members has leaked onto the Internet. In addition, Facebook regularly sells personal statistics to advertisers, and legally gives itself the possibility, according to its GCS, to resell information on your profile to third parties. Even though Meetic has also experienced similar mishaps, these leaks are fewer in number, and we have the impression that they care more about the privacy of their members' information, than the Facebook company does with its own members. .
Market share in France: Meetic (for now)
At the time of writing these lines, Facebook is still in the test phase and therefore has zero market share. Meetic, and its Tinder application, both belonging to Match Group continue to firmly dominate the online dating market in France. The question will be the financial means that the group of Mark Zuckerberg will be ready to invest, in particular the purchase of advertising spots on television, essential to reign on the French market, a means of communication widely used by its competitor and leader.
Propose activities between singles: Meetic
To our knowledge of the development of Facebook Dating, the application and its website will not offer dating features for singles. It will only be possible to get to know each other in 1vs1, during a drink or another activity. On the other hand, Meetic already offers Meetic outings between singles, which deserve to exist, even if they are relatively expensive, because only organized by the site (for profit), and not at the initiative of the members.
The comparison winner
Nowadays, Meetic is still firmly the leader of the dating market in France, and we strongly advise you, if you are under 60 and you are single, to simply have an account there, because it is the site where there is the most singles registered, regardless of the region where you live. Thus, the more singles there are, the more likely you are to meet the person who is right for you. It is therefore for the moment the winner of our comparison. However, and this is especially true on the web, lines can move quickly (example: fast-growing snapchat among young people). Facebook, with 34 million active members in France, can reasonably expect to be able to convert a significant percentage of its singles base to register, especially through the free argument, and thus reverse the ranking establishes 118 dating sites in france.
Finally, I propose other comparisons on the basis of 19 statistics : as Meetic vs DisonsDemain, Tinder vs Meetic or Meetic vs AdopteUnMec.
We offer other comparisons and rankings, to be found from the menu.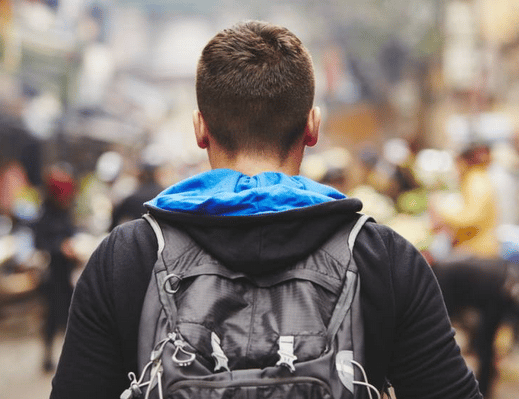 I created stat-rencontres.fr to help you choose the dating site that statistically matches you.
In fact, I've always had "couple arranger" fibre, to help my friends find shoe on their feet.. which is already the case for me.
find the channel Youtube of Stat-Dating ici.
If you have some reactions / questions, you can put them in the comments, With pleasure,