In Switzerland, friendly or romantic meetings of unvaccinated singles are organized!
Indeed, our Swiss neighbors had the idea of ​​creating in 2021 a dating site essentially German-speaking, exclusively reserved for unvaccinated: impffrei:Love (Vaccfree: love for the French version).


Restricted to a select club
Totally open to unvaccinated and aware people », the welcome page of the site in question is very welcoming. A photo of a couple kissing against a backdrop of snow-capped mountains, or a kiss photographed in Paris, with background our majestic Eiffe Towerl, and the tone is set.
As you will have understood, the geographical area covered for searches for profile is Europe. Thus, the German site is also available in English, French, Italian, Spanish, Dutch and Polish.
To register, you must priority to be unvaccinated. The goal is to create real relationships, and not just behind the screens. The main idea: to overcome the barrier gestures imposed by the health crisis linked to covid-19. Indeed, one can read on a page of the site: "For all the conscious and unvaccinated people who prefer to hold hands instead of gkeep their distance".
The platform offers a profile search on an interactive map, groups and a forum to exchange ideas or find new friends… not vaccinated. Here, we are not talking about dating free since it is necessary to pay the sum of 184 € for an annual membership. You can also choose a one, three or six month subscription.
A great success for the application
The success is real since the platform does not count less than 12000 memberships to date. Finding an unvaccinated soul mate, or simply getting to know other « conscious » people, is the opportunity therefore offers this platform. However, the money raised through registrations helps support other "future-oriented" projects. Thus, the heart of speech by impffrei:Love is anti-vaccination of course, but also advocates ecological actions or a form of return to nature.
Indeed, theapplication Switzerland is the initiative of a non-profit association: Generation Freiheit (Freedom Generation in French). Resolutely turned towards human commitment and health issues, the association is only an administrative stakeholder on the site. She is committed to creating and developing human relationships based on real encounters. It seeks the mental and social well-being of men, but also of animals, with a return to nature.
An app that raises a debate across the Rhine
Of course, such a project can grind one's teeth in some, starting with the federal government. The latter monitors this site very closely with its disruptive discourse. He considers that it conveys meaningless and anti-scientific messages since it advocates « holding hands » instead of keeping one's distance. The recommendations on barrier gestures are simply forgotten and even abolished on the site. The quest for love among unvaccinated people, via impffrei:Love, has already caused a lot of ink to flow!
Videos on an antivax-only dating site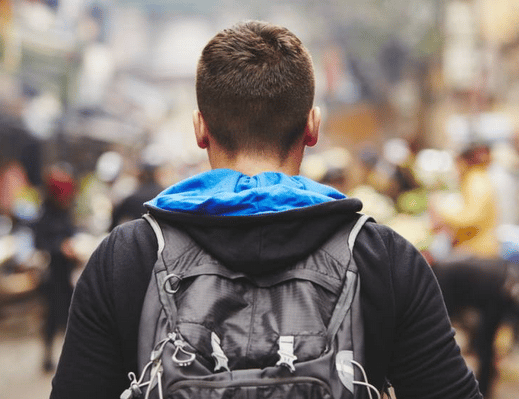 I created stat-rencontres.fr to help you choose the dating site that statistically matches you.
In fact, I've always had "couple arranger" fibre, to help my friends find shoe on their feet.. which is already the case for me.
find the channel Youtube of Stat-Dating ici.
If you have some reactions / questions, you can put them in the comments, With pleasure,