You want to see beautiful women ? To dance and this undress in front of you ? And suddenly, you seek to know the biggest strip bars on Paris ? That is to say those in which you will have the more choice of women ? here is my Top 8 biggest bars et club striptease on Paris. → Note that in the listed barsyou can ask for a private dance.
My ranking of the biggest striptease bars & clubs in Paris.

Whisper club (the best.. by far)

This is the best strip club in Paris. Located on the avenue des Champs-Elysées, the place is open to the public from Monday to Friday, from 10 p.m. to 5 a.m. This is the only striptease bar open 7 days a week. With its 1000 m2 of space, whisper club is considered the largest strip club in France. 3 podiums and several striptease dancers are at your disposal.
The place is ideal for all your events: birthdays, bachelor parties, bachelor parties, cocktails or corporate parties. Tailor-made offers await you with the best price in all of Paris.
⇒ My favorite in Paris. Count 35€ for a dance in public and 80€ (approximately) for a private dance in a living room. You only touch with your eyes 😉
Address : Champs-elysees, 13-15 Rue de Berri, 75008 Paris
sissy theater
This magnificent place of entertainment located on rue Saint-André-des-arts. Open Monday to Saturday from 12:30 p.m. to 12:30 a.m., this is one of the few striptease clubs that opens in broad daylight. The chochotte theater offers you erotic shows with pretty, luscious and sexy women.
If you want to spend unique moments in the world of libertinism, you will be served. Whether you are in a group or alone, the occupants of the premises are ready to offer you an unforgettable moment.
Address : 34 Rue Saint-André des Arts, 75006 Paris
Le Mask Paris
This strip bar features among the most popular with Parisians. Located on rue Feydeau in Bourse, 2th, the welcome is magnificent with a very attentive and friendly team. The place is perfect if you want to exchange ideas a bit.
Rather calm, it is particularly suitable for solos and couples who want to spend erotic moments. Question hygiene, there is nothing to say, you can get laid without worry. All the accessories necessary for this purpose are available for swingers: lubricants, condoms, towel.
Address : 18 Rue Feydeau, 75002 Paris
Pink paradise
This is a strip club located in the 8ème, just a few steps from the Champs-Elysées. Open Monday to Saturday from 10:30 p.m. until dawn, Pink paradise is the first striptease club in France. It opened its doors in 2002 and has never ceased to offer its guests exceptional moments.
You have at your disposal private rooms, bars, a lounge. As the club is in a hotel, you can even spend the night there in perfect company with your lover.
Address : 36 rue de Ponthieu, 75008 Paris
candles
Les chandelles remains a must when it comes to striptease and swingers clubs. Located just behind the royal palace, it is one of the most refined libertine clubs in Paris. Proper dress required, the place is perfect for anyone looking for a bit of class.
This is why a rigorous selection is made upon entry. Do not be surprised to come across stars during your evening. Despite the somewhat classic side of the place, you will not fail to experience a moment of delight.
Address : 1 Rue Therese, 75001 Paris
No comment (permanently closed)

This libertine club was created by Romain Berger, an ambitious entrepreneur. As most brands in Paris date back several years, they lack originality and fail to meet customer expectations. No comment wants to bring new sensations to lovers of licentiousness (discover a very good site).
Located just 1 minute from the Champs-Elysées, the bar is open to the public every day from 2 p.m. to 5 a.m. Upstairs you have a very chic and refined restaurant. In the basement, you have a very discreet and well-equipped libertine club.
Address : 59 Bis Rue de Ponthieu, 75008 Paris
Le we club
The club is located in department 75 in Beaubourg. Open for nearly 7 years, the place is perfect for spending unforgettable moments with the company of the most beautiful women in Paris. The team is very welcoming, the place is festive and you can meet very interesting people. The we club is open every day from 10:30 p.m. to 4:30 a.m. except Friday and Saturday when the door does not close until 6 a.m.
Address : 83 R. Quincampoix, 75003 Paris
Secret square
This strip club is located on avenue des Ternes in the 17th. The place is made for those looking for more discretion. Open Tuesday to Saturday from 8:30 p.m. to 4:00 a.m., it is appreciated not only for the quality of the welcome or the friendly atmosphere that reigns there, but also for its delicacies. Indeed, the menu is regularly renewed to offer regulars new flavors. Evening dress required, it's the perfect place to find real talented and horny strippers. Like all the others, you are not likely to return empty-handed.
Address : 27 Av. des Ternes, 75017 Paris
Questions and answers
How much does a dance in a strip club cost?
In general, it takes a minimum of 25€ for a dance of a few minutes in front of your eyes, without having the right to touch. If you want a full striptease, you should rather consider a minimum price of 80€. Note that prices are higher in Paris, and cheaper in the provinces.
What is the minimum age to enter a strip club?
You need to be at least 18 years old to join a club.
Are strip clubs allowed in France?
Yes, they are allowed, as long as there is no physical contact between the dancers and the men present. Otherwise, it can be reclassified as prostitution, with fairly heavy criminal prosecution.
On video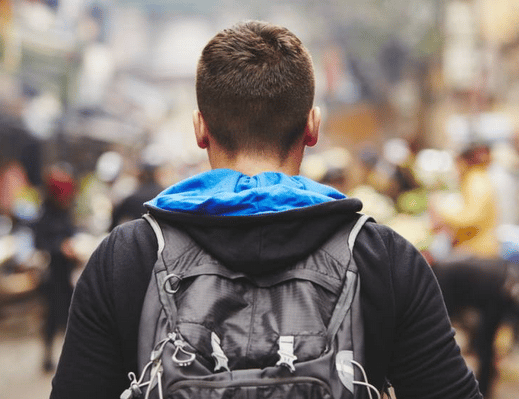 I created stat-rencontres.fr to help you choose the dating site that statistically matches you.
In fact, I've always had "couple arranger" fibre, to help my friends find shoe on their feet.. which is already the case for me.
find the channel Youtube of Stat-Dating ici.
If you have some reactions / questions, you can put them in the comments, With pleasure,