If you are looking for a woman, or a man, here is my ranking of marriage agencies the most recognized (and serious) in France :
N°1- First of all, there is the Unicis dating agency which maintains a large network with 47 years of experience in the field. Indeed, Unicis uses all its professionalism to find your soul mate, rallying all the criteria that could help you. Unicis guides those who are looking for their better half by setting up serious procedures, personal coaching, advice. Unicis is until now a reference of French marriage agencies.
2. The Fidelio marriage agency
N°2- The Fidelio Agency is one of the great leaders in the search for a soul mate in France. Specialist in dating since 1957, Fidelio provides its clients with advisers to respond effectively to your requirements. Fidelio Agency is strict in their field and will offer you qualitative meetings that will not disappoint you. Each client who joins the Agency's network must meet conditions so that you do not come across married or other people.
N°3- Prepare ideal encounters with the help of the marriage agency Unicentre. Since 1987, the Unicentre agency has offered many means for the realization of serious and stable encounters. Selection tests are first necessary in order to sort the candidatess and so that there is a great diversity of choice. Everyone can find the profile that suits them at the Unicentre agency.
N°4- Élite Connexion is a marriage agency that offers top-of-the-range services. It is present throughout France and was founded in 2006. Since then, Elite Connexion has paid full attention to the sure values ​​of a real couple: fidelity, tenderness, trust, conviviality. Thanks to its luxurious and VIP services, the Agency has a very good reputation in the matrimonial field, and even internationally. Elite Connexion's exclusive services show a success rate and are also solicited by the press and the media for live TV broadcasts.
N°5- A successful marriage agency in France since 2002: Between Her and Him. The Entre Elle et lui agency works with the aim of making people looking for their better half happy. The agency uses exclusive methods for the selection of candidates, so that meetings take place between people without constraints and motivated by their desire. Entre Elle et Lui collaborates with certified and passionate professionals in the field.
6. Esther Keller Dating Agency
N°6- The dating agency Esther Keller has many networks in France and even in other countries such as Switzerland, Belgium, Luxembourg. Esther Keller offers serious people the possibility to find those who correspond to their criteria thanks to an address book. The agency acts in a confidential and discreet environment so that its clients can feel comfortable in their search.
7. The Monceau St Honoré agency
N°7- The Monceau St Honoré agency is your partner for your quest for love. Monceau St Honoré guides its clients step by step through the stages of carrying out your meeting. The Monceau St Honoré marriage agency works with international collaborators from New York to Hong Kong and throughout Europe. Expert advice, ultra-selective access tests and top-of-the-range services allow customers to find what they are looking for.
8. Harmony Marriage Agency
N°8- Take a trip to the Harmony Marriage Agency to find your soul mate. Harmonie has a network of serious dating agencies throughout France since 1975. Harmonie helps you achieve your happiness and give meaning to your life thanks to its team which works close to its 60 h per week. She offers personalized coaching services so that clients can find the person who corresponds to the requested profile.
This is a marriage agency for seniors. If you are 55 or older and looking for the perfect person to share your life with, the agency should not disappoint you. She operates mainly in Paris as well as in the Ile de France. Having obtained the ONCRH Excellence Award in 2018, the agency has nothing more to prove. Personalized support will be provided to help you meet serious people in no time. In addition, she can also coach you in matters of seduction. You will be irresistible.
The Ultimate Meeting Agency is located on rue de penthièvre Paris. It offers tailor-made services that meet the expectations of the most demanding customers. Thanks to its large network, it can put you in contact with men or women around the world. The Agency undertakes to reimburse you if the profiles it offers you do not meet your expectations. With the follow-up of a qualified and experienced coach, you are not likely to be disappointed.
The Agency is renowned for its high standing and serious encounters. In order to guarantee its members a better quality of service, human contact is privileged. Atoutcoeurs offers exceptional service where discretion is the key word. There will be no blog or anonymous announcements. Everything is kept secret. The Agency is personally responsible for find the person who meets everyone's expectations. Being approved by the Ministry of Economic Affairs, the reputation of the agency attcoeurs continues to grow over time. If you are in Paris or Lille and its surroundings, the agency is at your disposal 7 days a week.
Marriage Agencies Video
Bibliography
https://www.lemonde.fr/vous/article/2007/03/07/la-revanche-des-agences-matrimoniales_880137_3238.html
https://www.lhistoire.fr/linvention-des-agences-matrimoniales
https://univ-paris1.academia.edu/ClaireLiseGaillard
https://www.cairn.info/revue-ethnologie-francaise-2010-2-page-267.htm
Otherwise, you can consult the list of 118 dating sites in France. Another possibility to find love.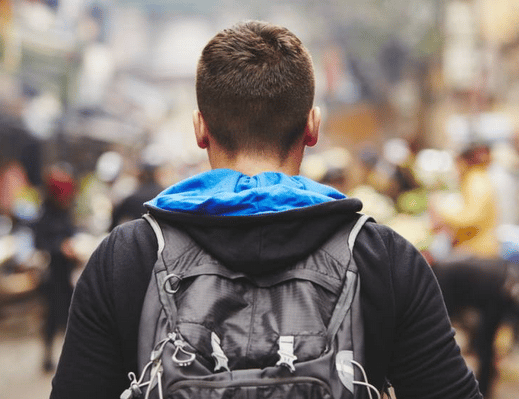 I created stat-rencontres.fr to help you choose the dating site that statistically matches you.
In fact, I've always had "couple arranger" fibre, to help my friends find shoe on their feet.. which is already the case for me.
find the channel Youtube of Stat-Dating ici.
If you have some reactions / questions, you can put them in the comments, With pleasure,