Dealing with sexual blackmail via 12 tips

If you face a situation of blackmailwhether from your boyfriend / from another person, here are the top tips for dealing with sexual blackmail:
#1: Take the Courage to Identify the Problem by Name
When we realize that we are victim of sexual harassment, whether at school, at work or in private, being shy, showing a lack of self-confidence, trying to deny or pretending to ignore the problem may be enough to encourage the harasser's enthusiasm.
Indeed, the said harasser knows himself that he is in position of weakness, that he is doing something wrong, he also lacks self-confidence for fear of reprisals. Refusing to face it, remaining silent and not openly identifying this act by name can nourish and sentiment superiority and security. He will not feel threatened. He will even risk redouble his efforts in his dirty work.
When you are the victim of sexual harassment, you must avoid being alone at all costs.
Loneliness in this situation will be your worst enemy. It is necessary to know that the feeling of self-confidence is very important in dealing with a situation of sexual harassment. Self-confidence is built precisely with the eyes of others (parents, friends, etc.). We must at all costs avoid being alone. Otherwise we risk feed feelings of shame, discomfort, humiliation…instead of closing in on yourself, you should rather:
Talk to people around you who are trustworthy. (at school, at work, etc.)

Meet only with nice people to ask them for advice

However, avoid talking about your situation on social networks

Rely on reliable colleagues, union representatives, the occupational physician
If the problem becomes very serious, ask for a recommendation a truly competent psychologist.
It will do you good to talk about what is happening to you with recommended people and you will feel relieved of all these negative emotions.
The fear of losing your professional position can be very paralyzing if you are a victim of sexual harassment in the workplace.
In this case, it would therefore be necessary to confide in and follow the advice of competent people (colleagues, trade unions). the sexual harassment is condemned by the labor code. But if you have a bit of courage and don't want to publish the name of your stalker, you can talk to him directlyand tell him that you file a complaint, if he does not stop immediately

N°4: Pay attention to handling
Be careful of being the victim of manipulation by the stalker. She can use threats, blackmail, intimidation, violent words… she can also use a completely opposite method. Indeed, she can also use excessive compliments, special treatment, grant privileges…while expecting something in return.
Avoid imprisoning yourself in this infernal circle, lest it blackmail you and make you lose all confidence in yourself. Lay the groundwork for a healthy relationship from the start with well-defined rules.
N°5: Revenge: a mistake not to make
Avoid at all costs to nurture in you a any sense of revenge against your stalker.
You will in turn risk to adopt the same attitude, to become aggressive, overly suspicious of others, even of those who could help you. Unfortunately, there is a good chance that with this kind of behavior, you too will end up becoming a stalker.
N°6: The employer must protect you in the event of sexual harassment at work
The employer has the obligation to intervene as soon as the finding of a case of sexual harassment is made in his company. He must take the necessary measures not only to prevent bullyingt sexual, but also put an end to it, even punish them if the case requires it.
Regardless of the type, size or form of business in question, this rule must be applied. The employer risks endorsing the responsibility of this situation if there is some negligence on his part with regard to the management of the problem.
N°7 : Confide in someone in your company
If you are employed in a company and you suffer a situation of sexual harassment, you can contact several people for investigation.
Can you address in particular to:
You can go directly or indirectly to a competent supervisor

You can contact the human resources department or a specific person in that department.

A person from the service of the social and economic committee who can initiate the investigation procedure.

N°8: Refer to the occupational physician.
Another solution for dealing with the problem of sexual harassment consists of contacting an occupational physician. Indeed, he has the power to determine whether an employee's working conditions represent potential health risks for the latter.
He can offer than a change of position be made in favor of the employee to avoid contact with the harasser. He can also propose to the employer the necessary measures to preserve favorable working conditions for his employee.
N°9: Contact the labor inspection service
You can also as an employee of a company turn to the service of labor inspection for help with a sexual harassment problem.
They have the power to ascertainment facts on the ground can then forward the case to the competent judges, if necessary.
N°10 : Contact the skills of industrial tribunals
This jurisdiction can allow a victim to assert his rights and win his case. with compensation for the damage caused. The only problem (for them) is that the reputation of the employer may be damaged, whether or not he contacted him. Quite simply because he will be criticized for not having implemented all the preventive measures to ensure good working conditions for its employee.
N°11: Appeal to the skills of the criminal judge
A victim could rely directly on the jurisdiction of a criminal judge or criminal court to accuse the harasser. the person can also appeal to the criminal judge and to the prud'hommes at the same time without any problem. It is necessary upstream that you go to file a complaint in a commissariatand have you accompanied by an association and a trusted lawyer.

N°12: Seek advice from the Advocate
If the person, in addition to the cases of sexual harassment, is also the victim of any acts of discrimination at school, or at work or in private, they should contact the defender of rights who has the skills to manage these types of files. It is important to ask for help, and not to let your stalker continue, because he may attack other victims.

For further : if you have experienced this situation, you can share in the comments the way in which you got outin order to help other victims who will read your comments: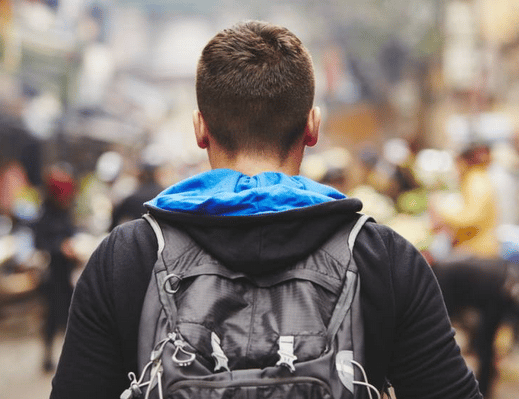 I created stat-rencontres.fr to help you choose the dating site that statistically matches you.
In fact, I've always had "couple arranger" fibre, to help my friends find shoe on their feet.. which is already the case for me.
find the channel Youtube of Stat-Dating ici.
If you have some reactions / questions, you can put them in the comments, With pleasure,