Perhaps you are wondering what are the most common male fantasies, or what is THE #1 male fantasy… In this article, find the 15 most shared and common male fantasies. It might give you some ideas, who knows?
1. Having a threesome (with two other women)
The first and most common of male fantasies is to have a threesome with two other women. Making love with several people, and even more while being the only male, gives a feeling of elevation and omnipotence that is enjoyable. What could be better than having two women with you who give of themselves, have fun and treat Monsieur like a king?
2. Make love to a stranger
Making love with a total stranger is one of every man's greatest fantasies. It is indeed tempting to go straight into action with a woman you have just invited for the first time, to be able to satisfy your desires without constraints with this person you don't even know. The primary and bestial aspect predominates.
3. Dress up your girlfriend and role-play
Another typically male fantasy: getting laid freely with your partner disguised as a nurse, policewoman, secretary, stewardess, etc. These uniforms completely seduce men, give another charm to sexual games and allow a renewal in the life of a couple. Sexy disguises, role-playing and erotic staging are sure to arouse the most intense sexual desire in a man.
4. Dominating his wife like never before
Here is another fantasy that all men share: the fantasy of male domination throughout coitus. Any man would like their partner to be at their mercy, and desperately beg their men to do whatever they want with their bodies. Be careful, the pleasure also comes from the fact that the partner takes pleasure in such a situation! Dominate a starfish, no thanks… While a sensual submission…
Men are very fond of challenges and dream of achieving things that are forbidden to them, of transgressing established rules… and of overthrowing powers! Sleeping with a movie star, with his boss's wife or his boss herself. Fantasies that are impossible and unimaginable, but which arouse in them an intense desire. And for good reason, it's a real challenge which, if taken up, will do their ego good and prove to them that they are Alpha!
One of the fantasies that men secretly hide is to take a photo or video of their partner during the session. Filming yourself during sex can be very exciting and very challenging too, because it's about putting on a top performance! Seeing his partner make seductive and lascivious poses, gradually removing her little outfit and then recording all the actions until the end, many men dream of realizing this innovative fantasy… and of keeping this memory preciously.
7. Observe other couples having sex
Voyeurism is highly valued by the male community. Indeed, the fact of observing or hearing another couple in full action awakens in the man his insatiable desire for sex. Admittedly, this is undoubtedly an extremely common fantasy, but is one of the most exciting, because sexual urges are contagious.
Swinging and mixing attract more and more men. Two libertine practices that allow Mr. to have fun while watching Mrs. have fun with him and … with others. In a context where sexual energy is flowing, such a configuration is likely to greatly excite a man. The libertine milieu intrigues and going to a libertine club is now one of the most common fantasies among men, whether to go there alone or as a couple.
9. Practice BDSM (bondage)
Practices of soft domination and submission are more and more accepted… but not for all that more and more practiced in intimacy. I told you above, men have the fantasy of domination and tying, handcuffing, gagging, strangling, spanking their partner are all practices that excite them.
But what is less known, not to say secret or taboo, is that many men fantasize about being dominated by a mistress all dressed in leather and showing off her curves. Interesting this way of reversing the balance of power, isn't it?
Observing two women making love is also a fantasy that men allow themselves to have. Lesbians are part of what intrigues men the most, but also what frustrates them. Watching them pleasure each other is very exciting… But do you know what turns them on even more? To be invited to play with her! What could be more exhilarating than being desired by someone who is supposed to only love women?
11 That his wife became a lesbian
This is a fantasy that brings together several other fantasies already mentioned! Watching his wife bring girlfriends home and torture him by letting him watch but not participate… Then including him in the game…
12 Make love on the beach.. or in the water
This is a fantasy that could be attributed directly to Hollywood cinema!
The beach, the swimming pool, the bathtub, the shower… All of this has a very sensual side to it that easily titillates men.
13. Make love in a palace bedroom
Having sex with his spouse in luxurious places, any man dreams of fulfilling this fantasy. Five star hotel, in the hot tub, on the balcony, in a private jet with drinks flowing. Luxury and lust generally go together pretty well…
14. Make love with a much older or younger woman
The fantasy of being able to make love to an older or younger woman is quite common too. By challenge, need to conquer, desire for experience… many people fantasize about older women (cougars) who are fearless and know how to do it…
Conversely, there are also many who fantasize about the fresh and candid young women to whom they could learn everything.
15. Make love with a woman of another origin
Why do you think the "interracial" category on adult sites is so popular? Because men love this idea of ​​genetic conquest (even unconscious) which wants to mix genes and origins.
And you, are your sexual fantasies on the list?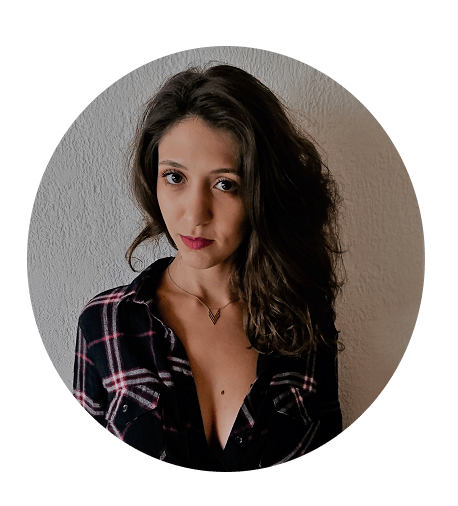 Coach n°1 to understand and satisfy women, specialized in female psychology and licentiousness. On YouTube, my site or in private coaching, I work daily to bring the two sexes closer together and support men towards a more fulfilling life both emotionally and sexually.