If you are a follower of an active lifestyle and sport means a lot to you, visiting sports dating sites can lead you to great love. The advantage of these platforms is to find people with the same interest. Going to sporting events, supporting the same football or basketball teams is fun and rewarding for your relationships. It gives you something in common and takes the relationship to the next level.
In general, the platforms are not specialized in one type of sport, but have categories of users. You can select candidates with the same sports preferences as you. Be careful when choosing one of these sites because it can bring you a lot. here is the top 7 sports dating sites you must visit.
Run2Meet is a website where sports fans can connect with people who share their passion. Indeed, this online dating platform for athletes puts you in touch with a man or a woman who will support you in your passion. But above all, who shares with you your enthusiasm and your love for one or more activities.
This is why the most important criterion for choosing the site is your favorite sport. Run2Meet aims to bring together people who love sports, and this, regardless of sex, age, social class or favorite sport. Of course, other specific characteristics that are important to you will be taken into account.
Whether you are a woman or a man, registration for Run2Meet is completely free. Likewise, contacting singles like you is totally free. This allows you to find a life partner or training. On the other hand, the events organized by the platform and the work as a coach are paid.
This site is for people who want to get involved in sporting events as a first step, so it is primarily a site for meeting friends. It's all about sport, with weekly sporting fixtures, moree 45,000 followers and categories with a wide range of sports, gathering thousands of supporters. Even for the most specific sports, such as the example of ice climbing. Not all members are single.
sportive-rencontre is a somewhat generic site for sports dating. Not really about sports, but about a wide range of choices, it is aimed more at sports fans who are not necessarily practicing. But who want to meet someone who also considers sports in general and exercise physical as important in their daily lives. As for the functionalities of the site, it has all the standards of a quality dating site, chat, emails, favorites and a "kiss" option or virtual gift to show interest in a member.
What is a little more original on this site is the  »wall » on which you can write short messages on your profile like Twitter or Facebook. Just to describe your mood for the day, details of your personality or to find a sports partner for a planned activity on a specific date. A good way to carefully plan activities and encourage members to remember you by appearing in the news on their homepage. Subscriptions are flexible in terms of services and, for example, with Photo Pass you can only subscribe to a certain number of features.
SportRD is a fun and colorful dating site for fit singles. It focuses on bringing like-minded sports enthusiasts together online, by providing messaging options email and instant chat. Becoming a member is quick and easy. While you can add plenty of details to your account when you sign up, you can also leave the serious stuff for later. Which allows you to quickly search through profiles.
Sports and fitness are the focus of this dating site, so some of your profile information and search options revolve around physical activities. If you don't like practicing the sport yourself and prefer to watch, you can also search for members who are happy to join you on the sofa in front of the big screen or on the sidelines of an event. To get the most out of the site and to communicate with members, you will need to upgrade from a free account.
5. Meetic, generalist but welcomes athletes
Founded in 2001 and based in Boulogne-Billancourt, France, Meetic.fr is the best online dating site in France. The registration process in particular is beautifully inviting. In addition, Meetic's features are very reliable. However, you need a premium subscription to go further on the site.
Although it is a platform for general dating, users can use a search based on their affinity to sports. They will then find all the events nearby to do activities and to meet new people. In addition to the sports activities that the platform offers (mountain biking, diving, golf, skiing, etc.), it organizes sports challenges, such as the Meet & Run Club Meetic.
6. Elite Dating, for Rich Sports
Elite Dating lives up to its name, providing elite dating services to singles across Europe. If you are an established person in education, career or sport, and are looking for a serious or committed relationship, this may be the perfect place to meet your partner.
Elite Meet offers an in-depth personality test to identify various important attributes, traits, interests, and goals. He uses then an extraordinary algorithm dedicated to the search compatible matches. So if your main criterion is sport, you can refine your search on this area and find partners who have the same interests near you. For that, you have to click on sporty regarding your ideal partner.
7. EHarmony
eHarmony is a popular online dating site for people who are serious about finding love. This dating platform has millions of subscribers worldwide, and most of them are between 25 and 35 years old. To sign up for eHarmony, visit the platform's website or download its dating app. Next, tap on your gender, select the gender you want to date, and create your account.
The compatibility quiz is part of the long registration process and takes around 20 minutes. You must provide personal information accurately to ensure you find the perfect match. This is where you specify your preference for athletes. After setting up your profile, you can start searching and view profiles of active users. Free users can only "wink" to potential matches. If you want to communicate in chat rooms, you need to upgrade your account.
Conclusion on celib athletes
In conclusion, dating shouldn't be complicated. They should bring you pleasure and a lot of positive emotions. If you like sports, you can combine this hobby with dating. By registering on one of the 7 dating sites for sports fans above. Not only do you join the community that shares your hobby, but you also get adapted sports appointments. You can go run, camp or watch a football game during your first appointment. The partner will not blame you if you do not wear an evening jacket. Many things may be different between you, but the love of sports will bring you together as a couple. This is especially important if you want to build long-term relationships.
Videos on sports dating sites
Bibliography
https://actu.fr/nouvelle-aquitaine/langon_33227/pratique-cinq-applis-qui-font-rimer-sport-et-rencontres_13942875.html
http://www.slate.fr/story/204641/tinder-sport-avenir-applications-rencontres-specialises-communaute
https://www.cosmopolitan.fr/,faire-du-sport-pour-rencontrer-l-amour-edarling,1904432.asp
https://www.aufeminin.com/sports-femme/sport-mixte-s2283446.html
https://www.marieclaire.fr/,comment-trouver-l-amour-en-faisant-du-sport,726477.asp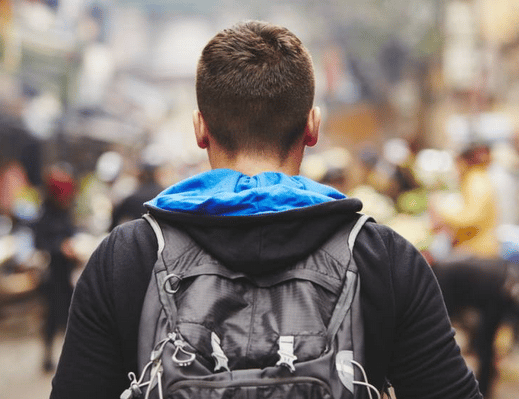 I created stat-rencontres.fr to help you choose the dating site that statistically matches you.
In fact, I've always had "couple arranger" fibre, to help my friends find shoe on their feet.. which is already the case for me.
find the channel Youtube of Stat-Dating ici.
If you have some reactions / questions, you can put them in the comments, With pleasure,