Of the dating apps we find enough of them but not all of them allow you to make geolocated meetings. Are you a man or a woman who wants to forge new ties with people in your community? This kind ofapplications will certainly be useful to you. Here we offer you 9 dating apps based on the geolocation.
1. HAPPEN
This is the quintessential dating app. geolocated. It allows you to establish links (friendly, romantic) with people close to you. Its principle is quite original because it gives you the opportunity to find people you have met once. A person that you have for example already seen on the bus or in the street but that you don't really dare to approach because of the circumstances. It's almost magic, but it's only possible thanks to geolocation and recordings of your movements. Try it and you won't be disappointed.
Official site : https://www.happn.com/fr/
2. LOVOO
An application well known by fans of online dating, particularly romantic encounters, lovoo is highly recommended. Its principle also consists of finding individuals around you within a radius of x number of kilometers. She has a particular functionality that is the « radar ». This feature allows you to find people close to you in real time. This is what sets it apart from others such as Tinder.
Official site : https://fr.lovoo.com/
3.      GRINDR
This app is the meeting place for people of all sexual orientations. All those who want to meet without any exception, any discrimination. That is to say, it is designed and intended for the LGBT community (Lesbian, Gay, Bisexual, Transgender) and Queers. You could compare Grindr to Tinder if not for Grindr's focus on gays and bisexuals that sets it apart. She knows a real success which is reflected in her popularity around the world. But also it is one of the apps that are overloaded with fake profiles.
Official site : https://www.grindr.com/
4. BADOO
It is based on the same principle of geolocation as the previous apps. Easily find the perfect match among the individuals around you for a perfect online dating. This is a serious dating app.
Official site : https://badoo.com/fr/
5.      DATE WAY
As its name suggests, Date way allows you to make dates with people you are interested in. You will have at your disposal a list of all those who will also want to meet you and who are near you.
Official site : https://dateway.fr.aptoide.com/app
6.      TINDER
We find on Tinder a colossal number of users located all over the world. It is the reference when it comes to online dating. It has had so much success thanks to its relatively simplified process. Apart from geolocation, it is one of the dating apps based on the model which consists of swipe, find your match and chat. When the choice of two profiles is made reciprocally then there is a match. Beware here also of fake profiles.
Official site : https://tinder.com/
7.      OK CUPID
Let this app guide you to the one that suits you through the questionnaires as well as the quizzes that will be submitted to you. Here we do not stop only at the classic questions. Ok cupid gives you the opportunity to make yourself better known without necessarily going through the discussion. The information you provide will help find your perfect match. Unlike most of this type of application, it is not based on the « swiper » and « liker » model.
Official site : https://www.okcupid.com/
8. TWO
Meet and discover millions of people all over the world whatever your geographical position. The application takes care of putting you in contact only with people near you.
Official site : https://www.twoo.com/?lng=fr#login
9.      BUMBLE
An application whose principle is quite particular. Here it is the women who have the responsibility to take the first step. You can choose whoever you want for your date. Here, it is impossible for it to be a man who initiates the conversation. On the app you can answer questions to find out about certain aspects of your life (your height, your favorite dish, your studies, your favorite hobbies). Anything that can facilitate meetings.
Official site : https://bumble.com/fr/
With these applications, no more distance problems with your potential matches. No more perfect matches with someone halfway around the world. After online dating, physical meetings will be very easy and without too many problems. You who travel from one region to another and who like to meet people in all corners of the world will have no more difficulties with these applications described above.
They are good obviously not free and available on all app stores: app store and google play store. To access additional featuressome require a payment of sums often a little high.
There you go, now it's up to you to try your luck to find your soul mate or even your greatest friend in you. registering on one of these applications.
Videos on location-based dating apps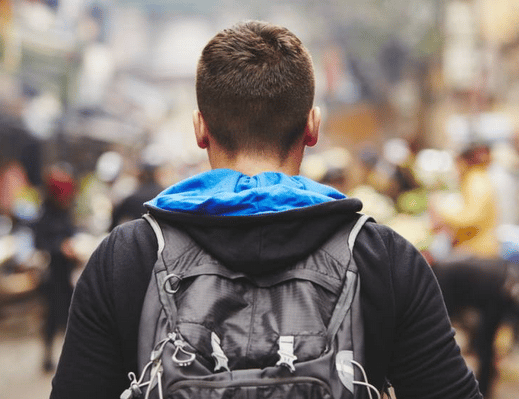 I created stat-rencontres.fr to help you choose the dating site that statistically matches you.
In fact, I've always had "couple arranger" fibre, to help my friends find shoe on their feet.. which is already the case for me.
find the channel Youtube of Stat-Dating ici.
If you have some reactions / questions, you can put them in the comments, With pleasure,