Top 9 of the largest nightclubs in France (by area)
Here are the largest nightclubs in France, with a ranking based on their floor area.
The beach, in Bordeaux (10,000m2 area)

The beach the club is the largest nightclub of France. It is also one of the biggest clubs in Europe. This gigantic nightclub of 10,000 m2 is located in the city center of Bordeaux on the Quai de Paludate. Created nearly 20 years ago by Patrick Lalanne, the club remains a must-see place for night owls and fans of good musique. In order to regularly meet the expectations of the public, several developments have been made over the years. Currently, the box has 8 rooms where we offer various musical atmospheres from Thursday to Saturday inclusive.
The Macumba, in Saint-Julien (6,000m2 area)

The macumba is located in Saint-Julien in Geneva, in Haute Savoie. It is ranked among the largest nightclubs in France with its 6,000 m2 of surface. The club has 7 rooms and 4 restaurants. For more than 40 years, the macumba has been the meeting place for all generations. From Thursday to Sunday from 10 p.m. you have evenings nightclub all trends. On the other hand, retro fans will be in the spotlight every Tuesday, Thursday and Sunday from 3 p.m. A VIP area will be reserved for you if you have a special event to celebrate.
3. La Clé des chants, in Montrevel-en-Bresse (5,000m2 area)

This huge nightclub with an area of ​​5,000 m2 is located in the town of Montrevel-en-Bresse, department of Ain. It is a family business founded in 1972 by Fernand Josserand. Currently, the box is managed by his grandson Vincent. In addition to its five rooms, La Clé des Chants also has a snack bar and a restaurant with a capacity of 50 people. As for the discotheque, it can accommodate up to 4,000 people at the same time. A large room with a capacity of 1200 people is also available to host concerts where we regularly see the participation of stars from around the world.
4. The Warehouse, in Nantes (3,500m2 area)

With an area of ​​3,500 m2, the warehouse is the largest discotheque in Nantes. It is open from Thursday to Saturday from midnight until dawn and can accommodate up to 2,500 people. This is the old LC Club, but the place has been refurbished to accommodate concerts. Very original events are also organized there regularly. Thanks to new sound and light technologies, the founders have succeeded in making the place unmissable.
5. The duplex, in Biarrtiz (3,000m2 area)

It is a large complex of 3,000 m2 located in the city of Biarritz, just 5 minutes from the main beach. The duplex has a restaurant, a large bowling alley and nightclubs. With a maximum capacity of 2,000 people, it can host high-end concerts or events such as weddings, corporate parties, seminars. If you are looking for a place to spend a unique and convivial evening, you have come to the right address. Everyone will find something there thanks to a very varied musical repertoire.
6. Pachamama, in Paris (3,000m2 area)

With its large area of ​​3000 m2, pachamama is one of the emblematic figures of Paris. Located in the Bastille district, this dinner club offers Parisian night owls unique and unforgettable moments. The place is open to the public every day from 5 p.m. Four entire floors are available to customers. On the ground floor, we have the Ballroom, a gigantic dance floor. Upstairs, you have the cantina restaurant where they offer Latin American specialties. On the top two floors, a bar and a smoking room.
7. The base, in Bordeaux (2,000m2 area)

It is a huge infrastructure of 2000 m2 located in the heart of Bordeaux in the Bassins à flots district. The base includes a nightclub, a restaurant area and a huge terrace. Open since March 15, 2019, the club is known for the organization of events where we note the participation of international artists such as David Guetta and Nicky Minaj. It goes without saying that the preferred musical style revolves around Rnb, rap, electro and Latin. The atmosphere is there until 7 am.
8. Loft metropolis, in Rungis (2,600m2 area)

This is the largest nightclub in the Ile de France region. Called metropolis since 1984, it was renamed loft metropolis since 2009 following several renovations. It is located in the town of Rungis on the rue du pont des Halles. The loft provides clubbers with 5 rooms for 5 different atmospheres. With a total area of ​​2620 m2the club can accommodate nearly 6,000 people at the same time.

9. Terminal 7, in Paris (1,400m2 area)

This Parisian nightclub opened its doors in December 2017. With its area of ​​1400 m2 including the terrace and a magnificent decor, terminal 7 offers the public a breathtaking view of the Eiffel Tower. Open on Friday and Saturday evening from 11 p.m. to 6 a.m., each evening is a unique event. It will be necessary to book in advance to avoid the closed counters. As for musical programming, techno and house at will. Artists like Apollonia and Joaquim Pastor are often invited there.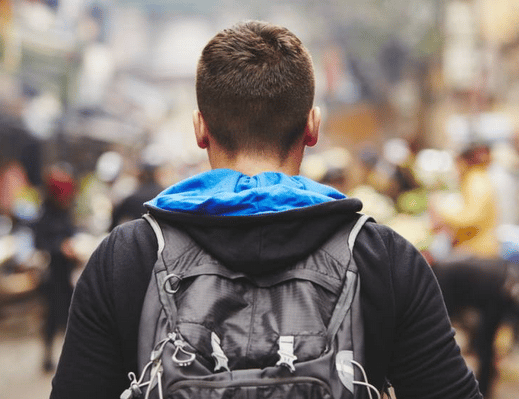 I created stat-rencontres.fr to help you choose the dating site that statistically matches you.
In fact, I've always had "couple arranger" fibre, to help my friends find shoe on their feet.. which is already the case for me.
find the channel Youtube of Stat-Dating ici.
If you have some reactions / questions, you can put them in the comments, With pleasure,