The possibility of forging links that can lead to something else likeamour or friendship was more and more difficult. To encounter inhabitants of a region you want to visit was more and more difficult. Living in the present moment was increasingly difficult.
The Tinder app has come revolutionize online dating in the most beautiful way. In record time, it has become the world's most popular online dating app with over 340 million downloads in 19 countries in over 40 languages. This application is packed to date about 30 billion matches on Android, on IOS or on a web browser. In other words, it has connected people about 30 billion times.
However, discuss on Tinder or even enjoying the application has become more and more complicated for some time. Users are increasingly complaining about the same things. In reality, theapplication encounters a lot of bugs these days. Which obviously does not make the majority of users proud.
Bref, here list of bugs the most common on l'application Tinder :
Bug 1. No possibility of going back during registration
A user of Tinder said last month: A simple input error when registering the account (and therefore, the year of birth) and it's a direct ban. Even after contacting support, communication is fruitless. Be careful when scrolling the page, at the slightest error, there is no going back! »
Unlike other apps, Tinder does not offer the possibility of rectifying an input error or a natural error on your part when you register. Which is not good knowing that Man makes human mistakes on a daily basis. It's a concept which can only annoy most new registrants. It might be an oversight, but it needs to be remedied to make the welcome warmer.
Bug 2. Too much money to spend on small services
There are so many comments going in the direction of the scam on the platform. Opinions are increasingly sharp on the fact of having to pay for everything and nothing on theapplication. Here are some reviews from previous months:
One user said: " Any action is chargeable except discussions but I have a doubt because I no longer receive messages from people I have been chatting with for a while. The number of likes is limited and you will have to pay to get more or wait 12 hours…. not to mention that if you still look at the profiles during this waiting time, they will only show you the profiles that have a lot of likes. Application to ban. There are other much better ones. »
One user said: For my part, I have a platinum account, and after having swiped thousands of people, I have no concrete results. Even with a large subscription, you still have to pay to have more favorites or simply the acknowledgment of receipt… In short »
On considered this as a bug because there are so many blockades in the manipulations. You want to enter a column, you are asked for the money. You want to start discussions, you need a payment. No matter what needs to be done on Tinder a sum of money is requested. This does not leave the possibility for users to browse the application or discover new horizons of the application.
Bug 3. Ability for anyone to access your account from your phone
One cannot count the number of users who filed complaints for account suspension after another person gained access to their telephone. It's really complicated not to put security keys to confirm that it is indeed the user of the account who tries to connect each time. It's a bit inflating to see his account suspended and not being able to retrieve it by email or by phone number. Here is a notice that caught our attention a lot: Account suspended because of a badly caring person who had my phone I think. What good is a phone login and verification code if without this security code anyone can get the account suspended? And I can no longer communicate with my matches of course, disgusting. »
This suggests that we do not have full rights to our account. Many comments go in this direction. explicitly.
Bug 4. Tinder is a free mode scam
As we said above, Tinder asks forargent at all levels whether the version is paid or free. It bothers a lot to have to lie to users. Initially, it is preferable to directly propose two versions (free and paid) with one having limits compared to the other than launching the same style to scam users.
Here is the review left by a Tinder user last month: Free ? Nay! I thought the app was free, so the service it offered, and there were packages for bonuses/benefits. But no, you can't do anything if you don't pay, neither look at the messages we send you, nor see the profiles that like you…in short, you can't do anything. In this case, be honest and display the direct prices, it will avoid wasting time creating a profile that is useless. »
Bug 5. Too many advertisements to incite to take more paying options
« Each evolution of the interface is worse than the previous one: even more advertising to encourage you to take paid options. Including when you have already subscribed to a gold subscription for example. In fact, it makes using the site very unpleasant… This is the opinion of a user who seems like most others disappointed.
It's really disturbing not to be able to enjoy theapplication because of the ads here and there. All the apps that advertise so much are unloved for the most part. What is even more disturbing is that these are advertisements seeking to induce users for payments other than what they have made.
Everything suggests that the application only puts the money back and not the internal satisfaction of the customer or even the user. It's a sense oforientation rather unpleasant in view of all the competition that is made on Play store or on App store. There are so many other apps out there dealing with the same issues and doing well. So it's time for Tinder to move if the opinion of users still has a positive impact in their strategy marketing.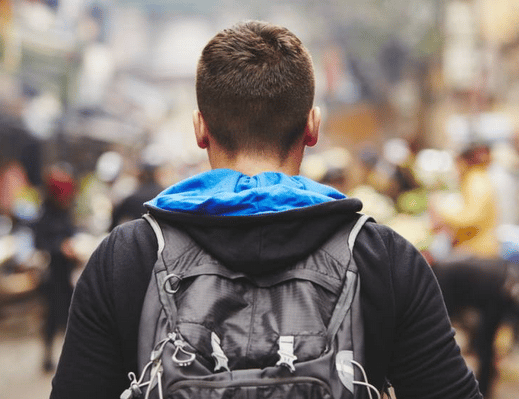 I created stat-rencontres.fr to help you choose the dating site that statistically matches you.
In fact, I've always had "couple arranger" fibre, to help my friends find shoe on their feet.. which is already the case for me.
find the channel Youtube of Stat-Dating ici.
If you have some reactions / questions, you can put them in the comments, With pleasure,